S2K Commerce - Products Dropdown
Actions
Student Sheets for Rome to the Reformation
Consumable Student Sheets are designed to be used with the Rome to the Reformation package. All directions for the Student Sheets are found in the Teacher's Manual.
Overview
Includes Notebook pages, Timeline pieces, Bible pages, History pages, and Geography pages for Rome to the Reformation.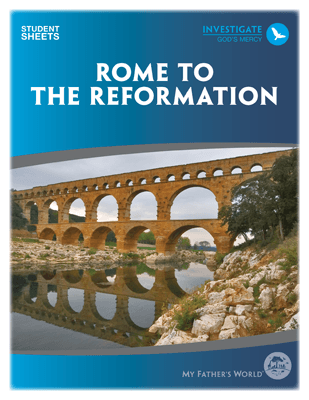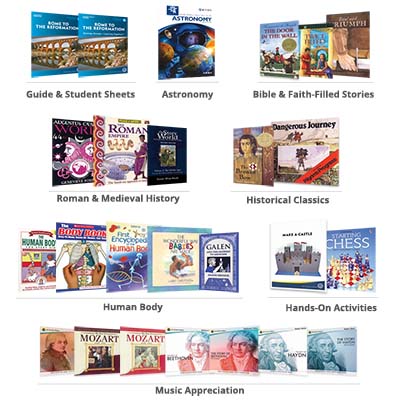 Travel back to the time of the Romans and learn how they set the stage with their Pax Romana for the central event of all history - the birth of Jesus. Gain a New Testament overview with a special focus on the books of Luke, Philippians, and 1 John.
In this year-long curriculum for 4th-8th grade, view Roman civilization, the Middle Ages, the Renaissance, and the Reformation in the context of Christ and the early church, while also studying astronomy and the human body from a biblical perspective.