S2K Commerce - Products Dropdown
Actions

How Can Social Media Help Us
See the World Through God's Eyes?
We've designed our social media pages with you and your family in mind – with these distinctives:
Life-TransformingFocus first on God and His Word. You'll find inspiring verses and encouraging life-giving words weekly.
Respect for you and your real worldYour time is valuable. We won't overstuff your news feed, and we won't fill it with twaddle. ("Twaddle" refers to things that waste time and add no value – a term used by Charlotte Mason.) No pressure to "do it all" or be a "super mom" from us. Our curriculum and our social media presence are designed to give you breathing space to enjoy God's world with your family.
Trusted resourceLike our curriculum, we've designed our social media to be a trusted resource, giving you guidance, information, and inspiration to enhance your homeschool experience.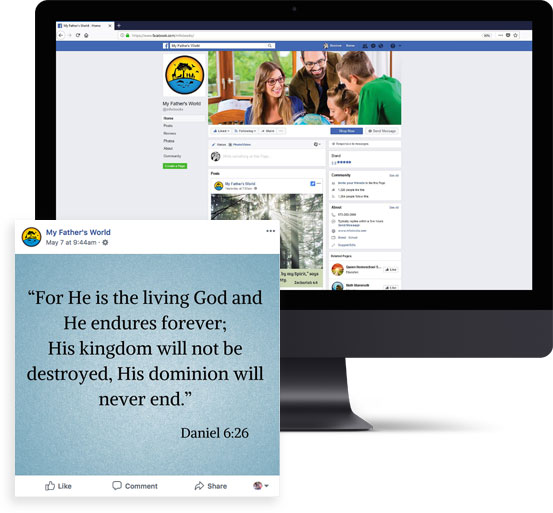 Our children – their curious minds and tender hearts – are a gift from God. We look forward to getting to know you and supporting you on your Christian homeschool journey.
Check out our social media pages, like/follow, and interact with our community. Let's encourage each other to "see the world through God's eyes."