S2K Commerce - Products Dropdown
Actions
The World of Animals (Answers in Genesis)
Debbie and Richard Lawrence
ISBN: 9781626914308
Discover the many facets of the animal kingdom. From largest to smallest, explore the many kinds of animals alive today in this colorful and informative volume.
The World of Animals:
has a strong biblical worldview
requires minimal teacher preparation
teacdhes critical thinking skills
includes fun hands-on activities with every lesson
is multi-level (easy to use with multiple children and different ages)
is flexible and works with all learning styles
Overview
Explore every facet of the animal kingdom God created! Discover how each animal was created to be unique, from cuddly mammals and slimy frogs, to jellyfish, butterflies, and bacteria. The hands-on activities make learning about animals fun, and the focus on biblical creation will help establish you in your faith. Get ready for adventure as you discover the world of animals.
This textbook reveals the wonder of God's creation through the study of plants, animals, and the human body. Each lesson contains at least one hands-on activity to reinforce the concepts being taught and a "challenge" section with extra information and activities designed especially for the older (6th - 8th grade) students. Fun and easy-to-use, this curriculum is ideal for anyone who wants their students to understand life science from a biblical point of view.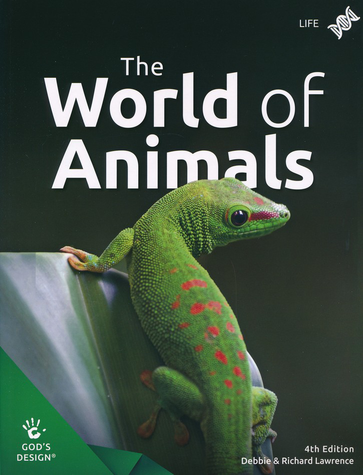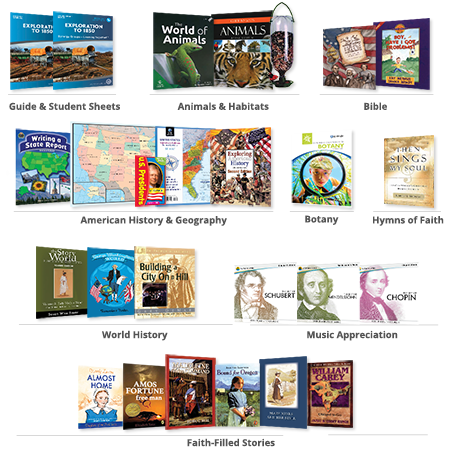 Explore the New World with Leif Ericsson, Christopher Columbus, and others. Discover the amazing story of the U.S. from colonial times to the California gold rush in this year-long curriculum for 4th-8th grade.
Learn about the courage and faith of many who came to America. Help children understand man's struggles in world exploration as your family memorizes the book of James.
WARNING: CHOKING HAZARD--Small parts. Not for children under 3 years.