S2K Commerce - Products Dropdown
Actions
Trial and Triumph: Stories from Church History
Richard Hannula
ISBN: 9781885767547
From Augustine to C.S. Lewis, these forty-six biographical sketches follow the trials and triumphs of individuals in the family of faith.
Overview
Christianity is a faith in love with history. God took on human flesh and dwelt among us. The Spirit carried that divine work over the centuries, providing courage and maturity even amid our imperfections.
Christians find their true family line not through tribes and ethnic blood but in the bond of faithfulness and shed blood that has united our family for millennia. We too often view Church history as the story of obscure aliens instead of the lives of brothers and sisters, mothers and fathers.
In this collection of forty-six brief biographies for children, Hannula sketches the stirring trials and triumphs of may famous and some lesser known figures in our family of faith - including Augustine, Charlemagne, Anselm, Luther, Bunyan, and C.S. Lewis. Through them we can begin to enjoy the old paths and find rest for our souls.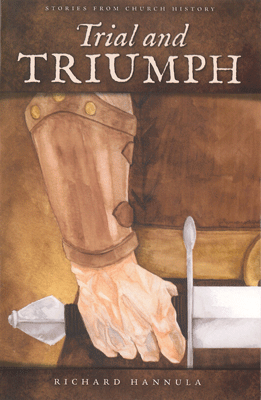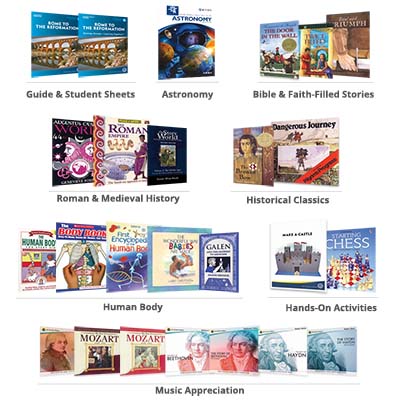 Travel back to the time of the Romans and learn how they set the stage with their Pax Romana for the central event of all history - the birth of Jesus. Gain a New Testament overview with a special focus on the books of Luke, Philippians, and 1 John.
In this year-long curriculum for 4th-8th grade, view Roman civilization, the Middle Ages, the Renaissance, and the Reformation in the context of Christ and the early church, while also studying astronomy and the human body from a biblical perspective.