S2K Commerce - Products Dropdown
Actions
The Body Book
Donald M. Silver and Patricia J. Wynne
ISBN: 9780545048736
These easy-to-make manipulatives help your child understand the inner workings of the human body. Reproducible hands-on models illustrate all the major systems.
Overview
Easy-To-Make Hands-On Models That Teach
Did you know that a newborn baby has more bones than an adult? Or that it takes up to 20 hours for food to pass from one end of the digestive system to the other? Students will learn these cool facts and more as they assemble easy-to-make manipulatives that will help them understand the inner workings of the human body. Reproducible patterns and easy step-by-step instructions help students construct bone and stomach books, a spinal column out of cardboard and string, paper models of the major organs and systems of the human body, and more! Includes background information, facts about drugs, nicotine, and alcohol, plus a resource list.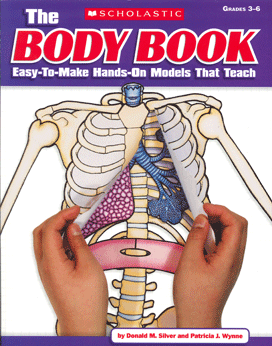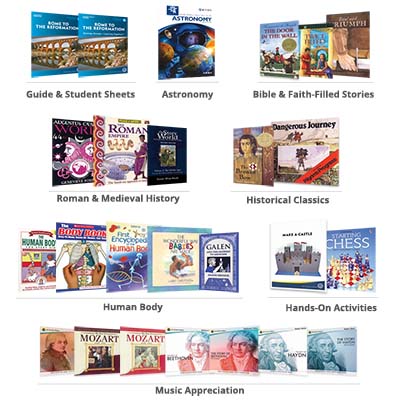 Travel back to the time of the Romans and learn how they set the stage with their Pax Romana for the central event of all history - the birth of Jesus. Gain a New Testament overview with a special focus on the books of Luke, Philippians, and 1 John.
In this year-long curriculum for 4th-8th grade, view Roman civilization, the Middle Ages, the Renaissance, and the Reformation in the context of Christ and the early church, while also studying astronomy and the human body from a biblical perspective.