S2K Commerce - Products Dropdown
Actions
Galen and the Gateway to Medicine
Jeanne Bendick
ISBN: 9781883937751
Meet the greatest Doctor of the Roman Empire: Galen of Pergamum. Learn how Galen researched human physiology and medicines while developing theories that would be followed for a thousand years in this fascinating book.
Overview
Galen: Greatest Doctor of the Roman Empire
Meet the medical researcher (born in 129 AD.) whose work and writings would be revered as a standard of authority by both Christian and Muslim worlds for the next 1300 years. One day some of Galen's theories of human physiology would be corrected, but the foundation of all his work, a respect for the unity of the human person in body and spirit, would be handed on as he himself had received it in the Hippocratic tradition.
In this fascinating biography for young people, Jeanne Bendick brings Galen's Roman world alive with the clarity, humor, and outstanding content.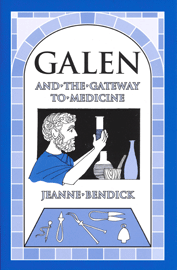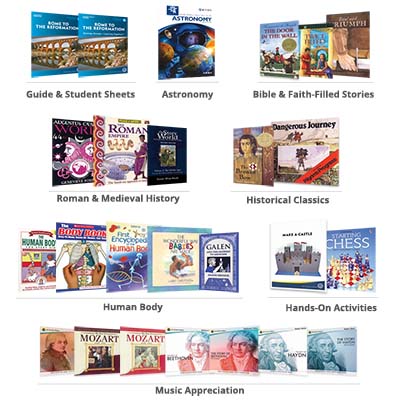 Travel back to the time of the Romans and learn how they set the stage with their Pax Romana for the central event of all history - the birth of Jesus. Gain a New Testament overview with a special focus on the books of Luke, Philippians, and 1 John.
In this year-long curriculum for 4th-8th grade, view Roman civilization, the Middle Ages, the Renaissance, and the Reformation in the context of Christ and the early church, while also studying astronomy and the human body from a biblical perspective.