S2K Commerce - Products Dropdown
Actions
American Pioneers and Patriots
Caroline D. Emerson
ISBN: 9781932971514
Explore early life in America by following immigrants from all over Europe as they travel to the colonies, begin new lives, and spread across the frontier in these engaging stories.
Overview
This text presents fictional but realistic adventure stories of seventeenth-to-nineteenth century pioneer children in America. The text is divided into twelve units, each of which begins with a short synopsis of the period being studied. The history of that period is then told over several chapters in first-person narratives from the perspective of children who were living during that time. Each unit concludes with an interesting fact on how things were done in the past (such as "how the pioneers made cloth" or "how the blacksmith worked"), unit review questions, and suggested projects.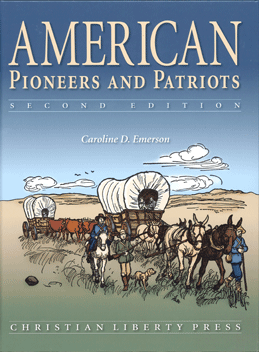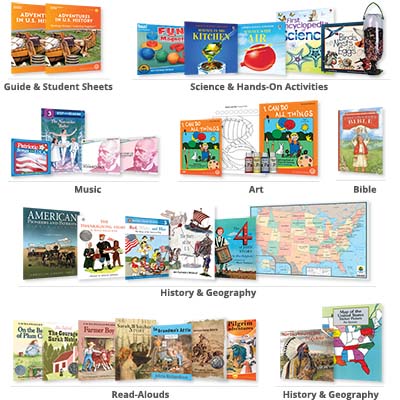 Travel back in time and explore U.S. history from a Christian perspective with fascinating stories, hands-on activities, a timeline, and a student-created history notebook with this year-long second grade curriculum.
Study the names of Jesus, learning about His character while reading from a grade-level Bible. Science lessons correlate with the names of Jesus, and U.S. history spotlights the biblical character of America's forefathers.
WARNING: CHOKING HAZARD--Toy contains a small ball and small parts. Not for children under 3 years.