S2K Commerce - Products Dropdown
Actions
I Can Do All Things Book Set
An art curriculum designed for young artists. This set features instruction in drawing, colored pencils, colored markers, and painting. Includes the textbook and accompanying paint and marker cards.
This is the consumable portion of the I Can Do All Things Book Set with DVDs.
Overview
Nurture a budding artist with the award-winning book featuring easy-to-teach lessons for drawing, painting, and using colored pencils and colored markers. The book becomes a portfolio in which the student does his work. Paint and Marker Cards of heavy cardstock are included.
Purchase one book set per student, ages 6+.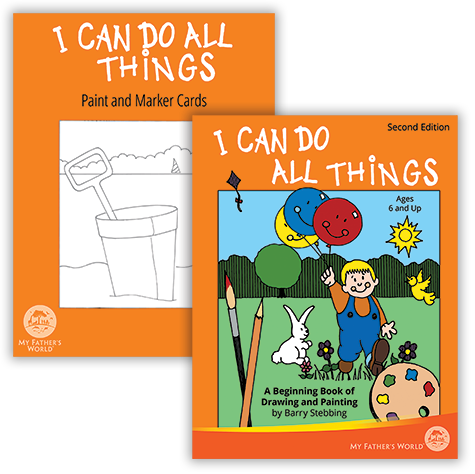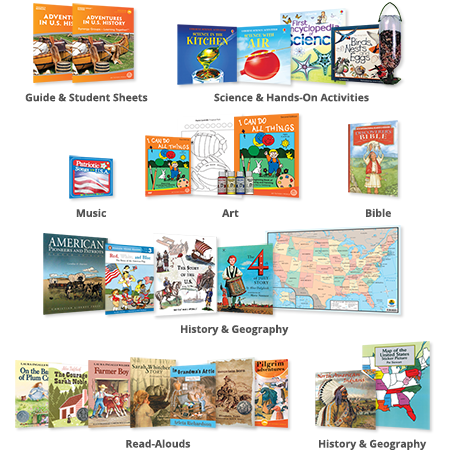 Travel back in time and explore U.S. history from a Christian perspective with fascinating stories, hands-on activities, a timeline, and a student-created history notebook with this year-long second grade curriculum.
Study the names of Jesus, learning about His character while reading from a grade-level Bible. Science lessons correlate with the names of Jesus, and U.S. history spotlights the biblical character of America's forefathers.
WARNING: CHOKING HAZARD--Small parts. Not for children under 3 years.