S2K Commerce - Products Dropdown
Actions
All Aboard the Animal Train Preschool Student Sheets
Consumable Student Sheets are designed to be used with the All Aboard the Animal Train package. All directions for the Student Sheets are found in the Teacher's Manual.
Overview
Includes Color and Shape pages, Puppet Cut-Out pages, Greeting pages, Poem pages, Puzzle pages, Number Cards (1-10), and Train Poster.
Directions for the Student Sheets are found in the Teacher's Manual.
If you own a Teacher's Manual printed before August 2022: These Second Edition Student Sheets are designed for the new Second Edition Teacher's Manual. They can also be used with an older Teacher's Manual, but it will take flexibility and creativity. See Upgrade for details. For the best and easiest learning experience, we recommend upgrading.
Purchase one per additional student.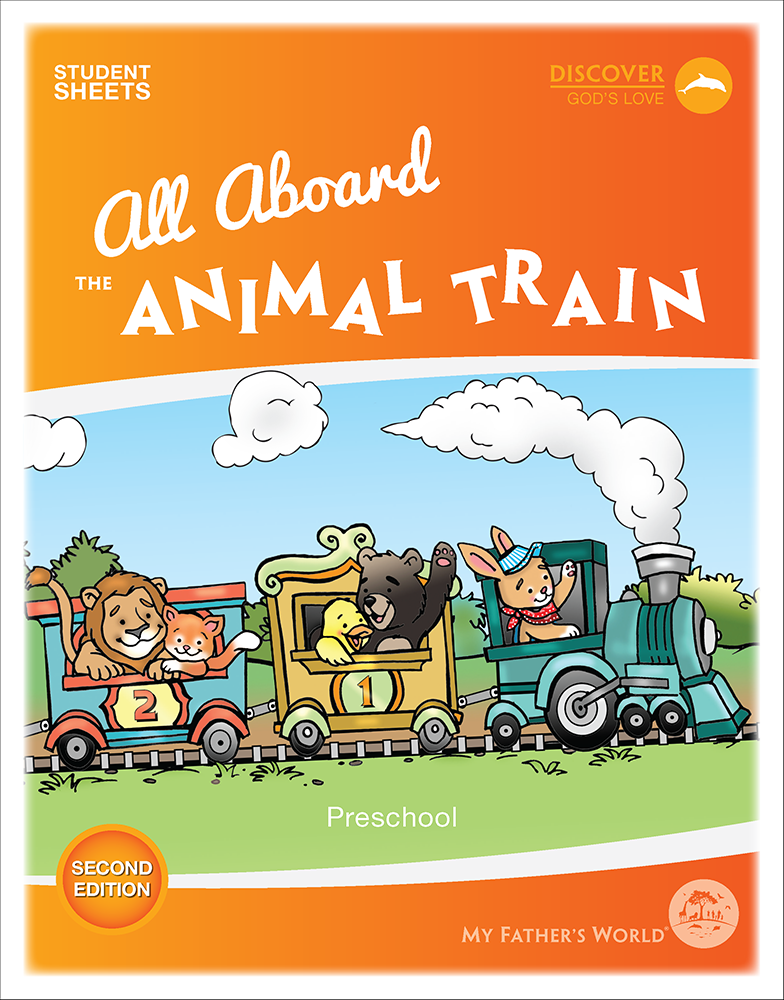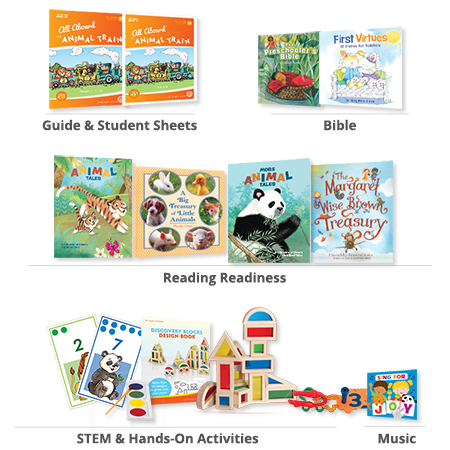 All Aboard the Animal Train is our preschool year-long hands-on learning adventure with fun and easy-to-teach Bible-based lessons. Your child will learn about 12 animals through stories, finger plays, creative play, and colorful animal cookie cutters.
Along the way, they will experience spiritual growth, cognitive development, reading and math readiness, and develop a love of learning.