S2K Commerce - Products Dropdown
Actions
Counter Culture
David Platt
ISBN: 9781414390383
Our culture is rapidly changing - how are Christians supposed to respond?
Counter Culture sorts through the major issues affecting our society and challenges Christians to live by God's principles. Providing a clear, biblical perspective on topics such as poverty, abortion, sex trafficking, racism, and marriage, this volume will help your student to be "salt and light" in the world today.
Overview
Welcome to the Front Lines
Everywhere we turn , battle lines are being drawn-traditional marriage vs. gay marriage, pro-life vs. pro-choice, personal freedom vs. governmental protection. Seemingly overnight, culture has shifted to the point where right and wrong are no longer measured by universal truth but by popular opinion. And as difficult conversations continue to inject themselves into our lives, Christians everywhere are asking the same question:
How are we supposed to respond to all this?
Do we resign ourselves to pessimism, convinced our society has collapsed?
Or do we reassure ourselves with optimism, confident we will win the culture war?
David Platt shows us a better way: realism and risk.
In this revised and updated edition of Counter Culture, David Platt provides a gospel perspective on issues such as poverty, abortion, sex trafficking, and racism, as well as the legalization of same-sex marriage, the controversial transgender issue, and the overwhelming refugee crisis. Drawing on compelling personal accounts from around the world, Platt presents an unapologetic yet winsome call for Christians to faithfully follow Christ in an anti-Christian age in ways that will prove both costly and rewarding.
The Lines Have Been Drawn. Are You Prepared? Do You Understand The Risks?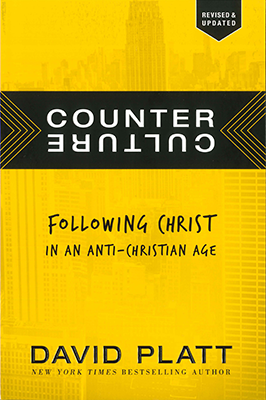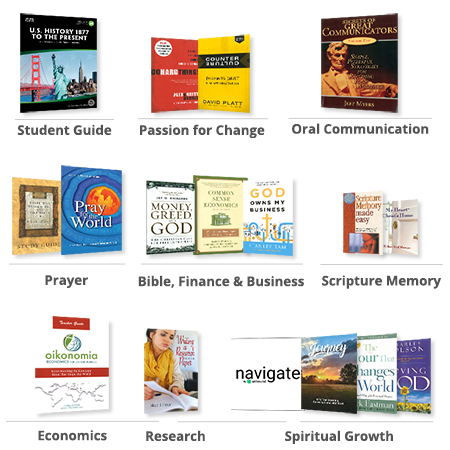 U.S. History 1877 to the Present with economics, English, history, and Bible (3 full-year credits) is a one-year curriculum intended for 12th grade, to follow U.S. History to 1877.
Students will complete their study of United States history and delve into national and international events from a Christian perspective.
They will also refine their oral communication skills to be effective communicators for God's Kingdom and study economics and biblical financial principles.