S2K Commerce - Products Dropdown
Actions
The Student Bible Atlas
Tim Dowley
ISBN: 9781506400105
Thirty full-color maps illustrate events from Abraham to the early church. Includes clear, explanatory text and a complete index of places.
Also helpful for those using Journey Bible reading blog.
Overview
The Bible is full of places and journeys: Abraham's epic journey from Ur to the land of Canaan, the Hebrew's journey from slavery in Egypt to the Promised Land, and Paul's pioneering series of missionary travels. All these and many more are covered in this invaluable and readily accessible Bible companion.
For more than twenty-five years, The Student Bible Atlas has been a trusted companion for Bible students of all ages and interests. Clear, concise, and colorful maps provide a backdrop for the events in the Bible.
All of the best features of The Student Bible Atlas are retained in this beautiful new edition. The tone and content remain the same. The layout, however, is beautifully redone, with new maps that convey essential information in a crisp, up-to-date way. It's a great atlas, now made even better!
The Student Bible Atlas contains thirty maps covering both Old and New Testaments, a helpful index of place names, and a guide to the major archaeological sites of the Middle East.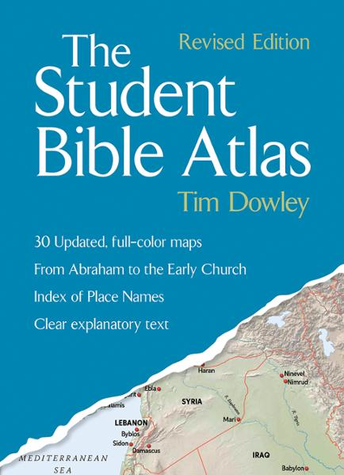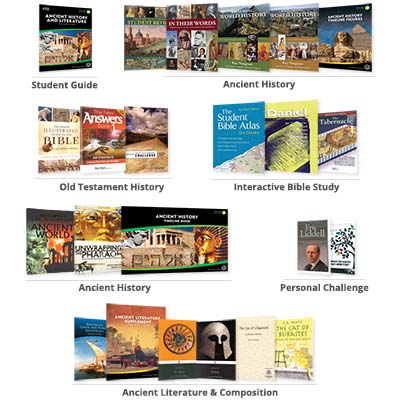 Ancient History and Literature is a one-year curriculum for high school that integrates history, English, and Bible (3 full-year credits).
Throughout the year, our pre-planned lessons guide the student through the entire Old Testament, while applying its truths to their lives with insightful questions and discussions.
Students develop composition skills and analyze literary classics from a Christian perspective with invigorating vocabulary, grammar, and critical thinking questions.
My Father's World believes Ancient History and Literature is critical to a biblical scope and sequence, integrating Old Testament readings with the study of ancient cultures and literature.