S2K Commerce - Products Dropdown
Actions
The New Answers Book
Ken Ham
ISBN: 9780890515099
Over 25 questions on creation and the Bible answered by leading creationists and scientists. Easy-to-understand answers explore many basic questions about evolution.
Overview
Evolution . . . intelligent design . . . creation . . . or a little of all three? What do you really believe - and why does it matter to your life, your family, and your faith today?
Christians live in a culture with more questions than ever - questions that affect one's acceptance of the the Bible as authoritative and trustworthy. Now, discover easy-to-understand answers that reach core truths of the Christian faith and apply the biblical worldview to these subjects:
Genesis
the Days of Creation
millions of years
evolution
dinosaurs
carbon dating
UFOs
death & suffering
Noah's Ark and Flood
fossils
starlight and time
. . . and much more
Explore these and other topics, answered biblically and logically in this book from the world's largest apologetics ministry, Answers in Genesis.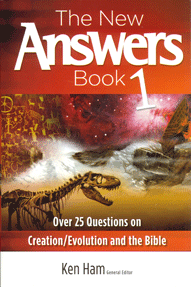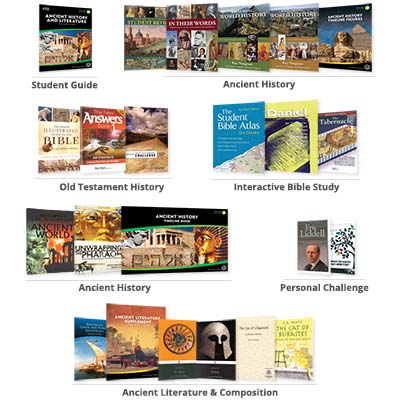 Ancient History and Literature is a one-year curriculum for high school that integrates history, English, and Bible (3 full-year credits).
Throughout the year, our pre-planned lessons guide the student through the entire Old Testament, while applying its truths to their lives with insightful questions and discussions.
Students develop composition skills and analyze literary classics from a Christian perspective with invigorating vocabulary, grammar, and critical thinking questions.
My Father's World believes Ancient History and Literature is critical to a biblical scope and sequence, integrating Old Testament readings with the study of ancient cultures and literature.