S2K Commerce - Products Dropdown
Actions
The Cat of Bubastes: A Tale of Ancient Egypt
G.A. Henty
ISBN: 97804864232630
Join young Prince Amuba, enslaved in Egypt, as he finds friendship and honor. Set in 1250 B.C., this novel combines accurate historical facts and engaging fictional characters to both educate and entertain.
Families with more than one 9th-12th grader may want to purchase additional copies of this book.
Also available on MP3 CD.
Overview
A Tale Of Ancient Egypt
Enslaved by a conquering army, the young prince Amuba finds friendship in the house of an Egyptian high priest, where he acts as a companion to the priest's son, Chebron. The entire household plunges into peril when Chebron accidentally kills a cat-and not just any cat, but the cat designated as the sacred cat of the great temple at Bubastes. A riot ensues, and the boys must flee, embarking on a long and hazardous journey to Amuba's homeland of Rebu.
Set in 1250 B.C., the time of Moses, this thrilling adventure story offers an evocative look at the ancient Egyptian world. Skillfully interwoven in the narrative thread are fascinating, accurate details about Egyptian religion and geography, the methods by which the Nile was used for irrigation, and the ways the Egyptians made war and were prepared for burial.
First published in 1888, The Cat of Bubastes is one among the many historical novels for young readers by George Alfred Henty. A storyteller who specialized in blending authentic historical facts with exciting fictional characters, Henty produced more than 140 books and achieved a reputation as "The Prince of Storytellers." Immensely popular and widely used in schools for many years, Henty's novels continue to fire young imaginations with their spirited tales of adventure amid exciting historical eras.
Families with more than one 9th-12th grader may want to purchase additional copies of this book.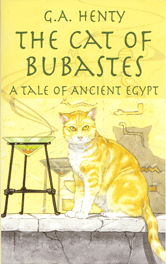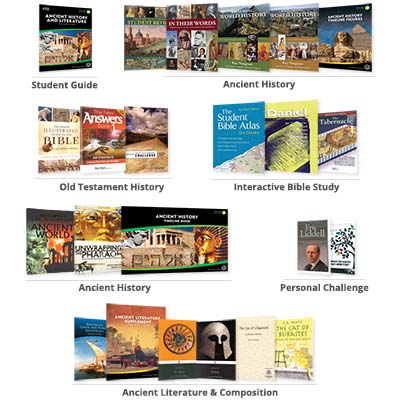 Ancient History and Literature is a one-year curriculum for high school that integrates history, English, and Bible (3 full-year credits).
Throughout the year, our pre-planned lessons guide the student through the entire Old Testament, while applying its truths to their lives with insightful questions and discussions.
Students develop composition skills and analyze literary classics from a Christian perspective with invigorating vocabulary, grammar, and critical thinking questions.
My Father's World believes Ancient History and Literature is critical to a biblical scope and sequence, integrating Old Testament readings with the study of ancient cultures and literature.