S2K Commerce - Products Dropdown
Actions
Exploring Creation with Astronomy, 2nd Edition
Jeannie K. Fulbright
ISBN: 9781940110585
Explore the galaxy with this elementary astronomy text packed with detailed illustrations and information incorporating the latest discoveries. Focusing on the solar system, this book will introduce your child to the sun, each of the planets, dwarf planets, and beyond.
Overview
Explore the farthest reaches of God's creation with this new and revised edition of our award-winning astronomy course. With many hands-on activities to help young scientists retain what they learn, our science curriculum uses the Charlotte Mason educational methodology to introduce elementary-level students to the wonders of our solar system, the stars, and beyond.
Our tour of the universe begins with our sun, the planets, the asteroid belt, dwarf planets, and the Kuiper Belt. Then we set off across the stars to explore galaxies, nebulae, and even black holes as they reveal the marvel and might of our loving Creator.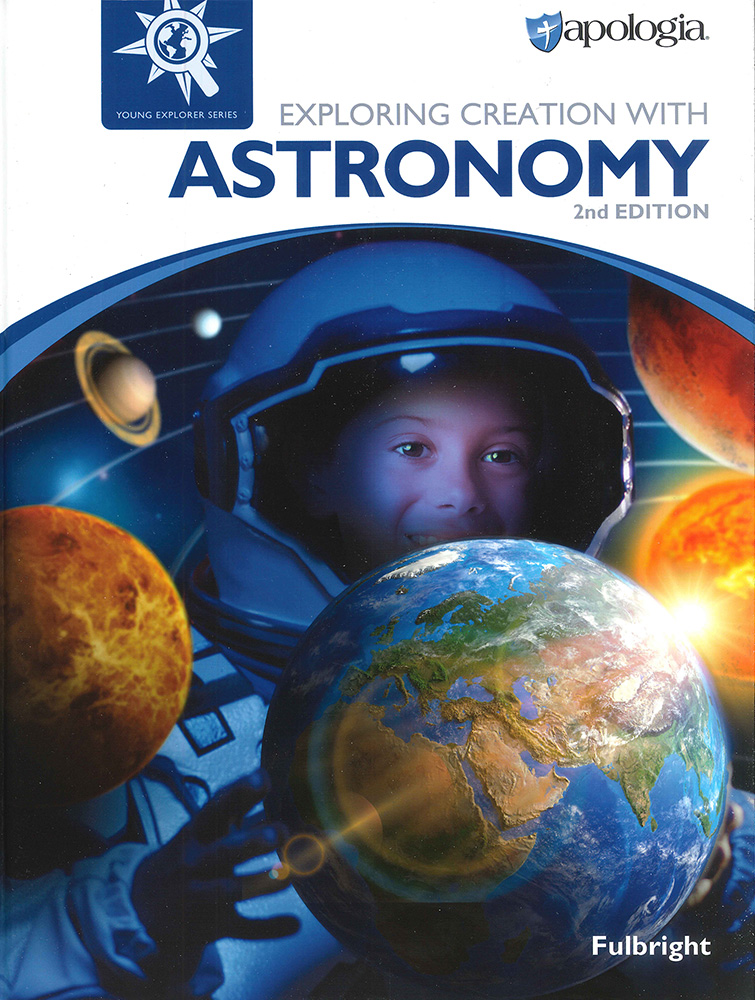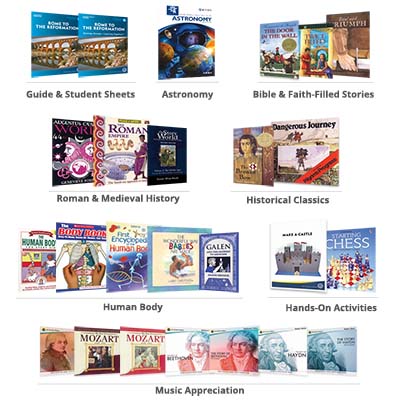 Travel back to the time of the Romans and learn how they set the stage with their Pax Romana for the central event of all history - the birth of Jesus. Gain a New Testament overview with a special focus on the books of Luke, Philippians, and 1 John. View Roman civilization, the Middle Ages, the Renaissance, and the Reformation in the context of Christ and the early church, while also studying astronomy and the human body from a biblical perspective.