S2K Commerce - Products Dropdown
Actions
The Bronze Bow
Elizabeth George Speare
ISBN: 9780395137192
From outlaw to disciple, follow the story of Daniel as he encounters Jesus of Nazareth.
Overview
Blaming the Romans for all his problems, Daniel joins an outlaw band on the mountain overlooking his hometown. He believes he is fighting for his country and exercising vengeance on the Romans as he follows the outlaw leader, Rosh. Daniel's life begins to change when he meets Joel and Malthace, two young people with a similar desire to see their land free of the Romans. The three of them make a pact to fight together for God's victory. But then Daniel learns his grandmother has died and finds he must leave the mountain to care for his sister, Leah. Daniel is torn between the responsibility he feels toward his sister and his hatred against the Romans. To support him and his sister, Daniel takes over a blacksmith shop belonging to his friend, Simon, who has left town to follow a traveling teacher named Jesus. Daniel begins to wonder if Jesus is the leader they have all been hoping for, the one who will lead them against the Romans. But Jesus is teaching a very different message from the one Daniel wants to hear.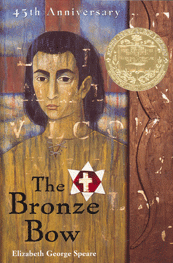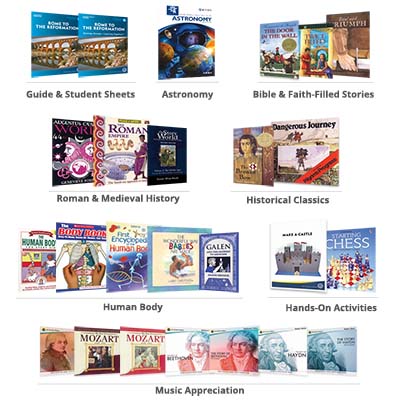 Travel back to the time of the Romans and learn how they set the stage with their Pax Romana for the central event of all history - the birth of Jesus. Gain a New Testament overview with a special focus on the books of Luke, Philippians, and 1 John.
In this year-long curriculum for 4th-8th grade, view Roman civilization, the Middle Ages, the Renaissance, and the Reformation in the context of Christ and the early church, while also studying astronomy and the human body from a biblical perspective.