S2K Commerce - Products Dropdown
Actions
Ancient Egypt
Andrew Haslam
ISBN: 9781587283000
Packed with fascinating facts and hands-on projects, this volume explores the daily life and culture of ancient Egypt. Encourage research skills and critical thinking while introducing your child to the culture and history of Egypt.
Overview
Who were the ancient Egyptians, and why did they settle in the middle of a desert? How did they keep cool in the blazing heat? What did they eat and drink? Where did they travel? How did they build so many massive monuments using only very simple tools? And why was Egypt the wealthiest country in the ancient world? Explore a fascinating civilization that thrived for more than 2,000 years.
Make it Work! History books are a new, brilliantly evocative educational experience. They re-create the lives of ancient peoples in an original, child-centered, practical way.
Unique re-creations of past civilizations
Clear, practical instructions for model-making projects
Precise, explanatory text and fascinating information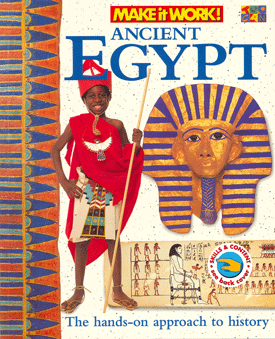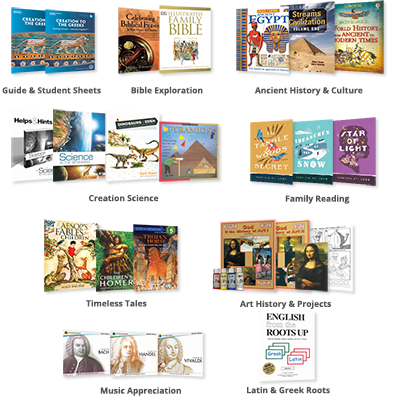 Travel back in time to Old Testament days and see God's hand throughout ancient history in this year-long curriculum for 4th-8th grade.
Learn how the biblical account fits in with other civilizations such as Egypt, Greece, and Babylon. Old Testament stories and celebrations come to life, while science with experiments points to God's design including dinosaurs and other discoveries.