S2K Commerce - Products Dropdown
Actions
God Speaks Numanggang
David Hazell
ISBN: 9781450701310
Follow the exciting story of taking God's Word to the Numanggang people of Papua New Guinea.
Overview
WHAT DO YOU KNOW ABOUT BIBLE TRANSLATION?
There are more than 6800 spoken languages in the world.
Only 636 languages have a Bible and only 1442 have a New Testament.
Nearly 2000 have no Bible translation in process. Source: Wycliffe Bible Translators, October 2016
When God called us to start My Father's World, it was with a commitment to fund Bible translation around the world. God has blessed My Father's World and it has been our joy to contribute significantly to translation projects each year through God's Word for the Nations. We hope you'll join us in making a difference.
- David & Marie Hazell
God' s Word for the Nations partners with others to provide prayer and financial support for the translation and distribution of God's Word into the heart language of all people. 100% of your donation goes directly to organizations and individuals involved in Bible translation.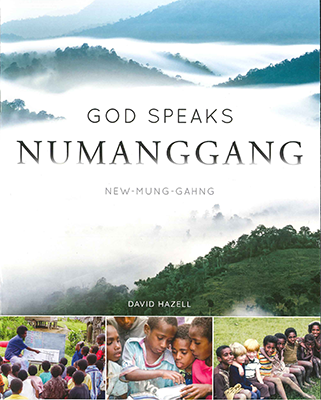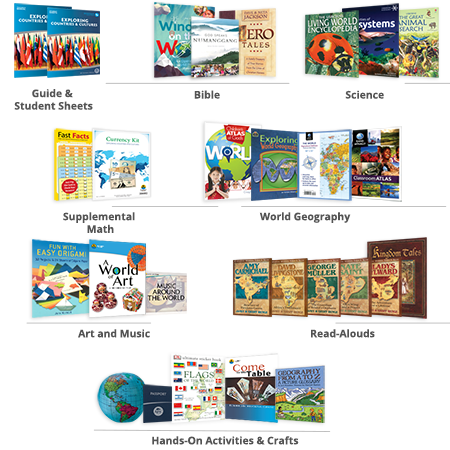 Travel the world as you explore diverse countries and cultures while learning geography. Read true stories of missionaries and the Gospel of Matthew to understand God's heart for the world in this year-long curriculum for 3rd-8th grade.
Students are introduced to the physical and spiritual needs of mankind as they learn about ecosystems and lifestyles in different parts of the world. Prepare traditional food, make native crafts, and listen to ethnic music.
WARNING: CHOKING HAZARD--Small parts. Not for children under 3 years.