S2K Commerce - Products Dropdown
Actions
Nate Saint
Janet and Geoff Benge
ISBN: 9781576580172
Follow the story of this missionary pilot, killed while evangelizing an unreached people group in Ecuador.
Overview
Seven-year-old Nate Saint peered wide-eyed over the cockpit of his older brother Sam's Challenger biplane. The eastern Pennsylvania countryside was spread out neatly below him like a fine tablecloth. Nate was determined to remember every moment of this first high-flying adventure.
Flying soon captured Nate's heart. His air service ministry to isolated missionaries put him on a path of destiny that would ultimately end with a final airplane flight with four missionary friends to the "Palm Beach" landing strip in the jungles of Ecuador.
The men's lives given that day not only opened a door to the gospel for the unreached Acucas; it has been said that possibly no single event of the twentieth century awakened more hearts to God's call to serve in missions.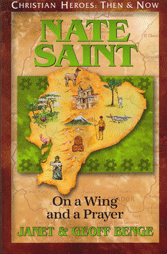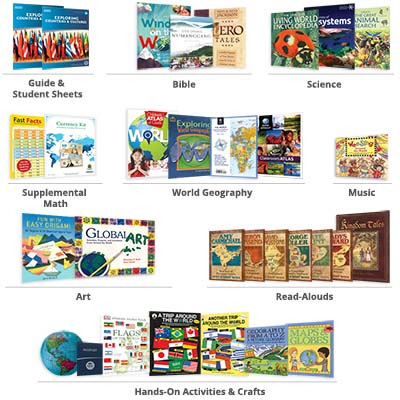 Travel the world as you explore diverse countries and cultures while learning geography. Read true stories of missionaries and the Gospel of Matthew to understand God's heart for the world. Students are introduced to the physical and spiritual needs of mankind as they learn about ecosystems and lifestyles in different parts of the world. Prepare traditional food, make native crafts, and listen to ethnic music.
WARNING: CHOKING HAZARD--Small parts. Not for children under 3 years.