S2K Commerce - Products Dropdown
Actions
Amy Carmichael
Janet and Geoff Benge
ISBN: 9781576580189
The story of Amy Carmichael, founder of orphanages and rescuer of children in India.
Overview
Amy Carmichael stood on the deck of the steamer, waving good-bye once again to her old friend Robert Wilson. How could she have known she would never see him or the British Isles again? Amy was certain God had called her to India. Indeed! India would be home for the rest of her life.
Amy's life was marked by a simple, determined obedience to God, regardless of circumstances. Her story and legacy are stunning reminders of the impact of one person who will fear God and nothing else.
Driven by love and compassion, and sustained by faith and determination, Amy Carmichael defied the cruel barriers of India's caste system. The story of this young woman from Northern Ireland is a brilliant, sparkling example of God's love generously poured out to "the least of these among us."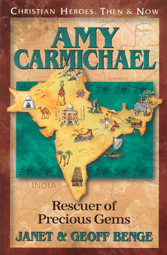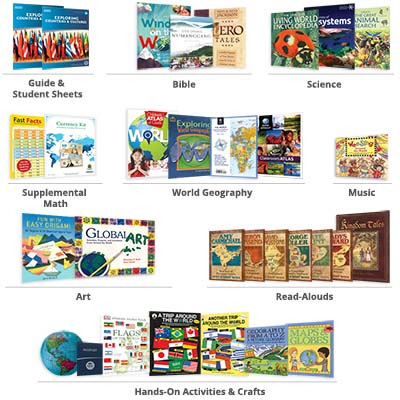 Travel the world as you explore diverse countries and cultures while learning geography. Read true stories of missionaries and the Gospel of Matthew to understand God's heart for the world. Students are introduced to the physical and spiritual needs of mankind as they learn about ecosystems and lifestyles in different parts of the world. Prepare traditional food, make native crafts, and listen to ethnic music.
WARNING: CHOKING HAZARD--Small parts. Not for children under 3 years.