S2K Commerce - Products Dropdown
Actions
Geography from A to Z
Jack Knowlton
ISBN: 9780064460996
What is the difference between a mesa and a butte? Find out in this illustrated glossary of geography terms. From Archipelago to Zone, introduce your child to the physical features of the planet.
Overview
A is for Archipelago - Z is for Zone
Do you know the difference between a plateau and a plain? Between a knoll and an atoll? Have you ever wondered what a badland is? Or an isthmus? Or a gulch?
The answers are all here! From the highest mountain peak to the deepest ocean trench, Geography from A to Z follows the alphabet through the various features of the earth.
Sixty-three different geographic phenomena are described in clear, concise, kid-friendly terms, each accompanied by a full-color illustration.
Just right for young readers, Geography from A to Z is the perfect introduction to the physical features of the world we live in.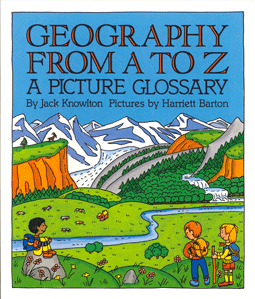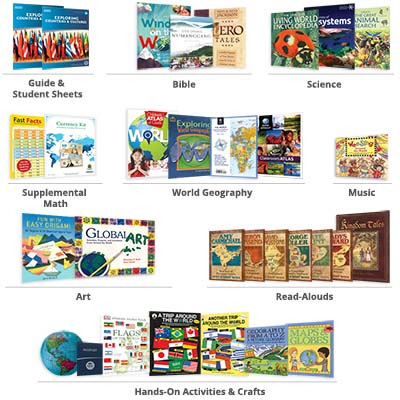 Travel the world as you explore diverse countries and cultures while learning geography. Read true stories of missionaries and the Gospel of Matthew to understand God's heart for the world. Students are introduced to the physical and spiritual needs of mankind as they learn about ecosystems and lifestyles in different parts of the world. Prepare traditional food, make native crafts, and listen to ethnic music.
WARNING: CHOKING HAZARD--Small parts. Not for children under 3 years.