S2K Commerce - Products Dropdown
Actions
Drawing with Children
Mona Brookes
ISBN: 9780874778274
Teach your child to draw and, perhaps, learn for yourself! Mona Brookes' method, emphasizing step-by-step guidance, yields astonishing results in children and beginning adults. The drawing skills taught in this book will be helpful when illustrating the Bible Notebook. We provide easy-to-follow lesson plans in your teacher's manual. For K-adult.
Overview
Now in a revised and expanded edition, this perennial best-seller is the definitive guide for parents and teachers on how to encourage drawing.
Mona Brookes's easy-to-follow, lesson-by-lesson approach to drawing has yielded astounding results with children of all ages and beginning adults. Her unique drawing program has created a revolution in the field of education and a sense of delight and pride among the thousands of students who have learned to draw through her "Monart method."
This revised edition includes the following new materials:

Information on multiple intelligence and the seven ways to learn
An inspirational chapter on helping children with learning problems
An integrated-studies chapter, with projects geared for reading, math, science, ESL, multicultural studies, and environmental awareness
A sixteen-page color insert and hundreds of sample illustrations
This invaluable teaching aid not only guides readers through the basics, but also gives important advice on creating a nurturing environment in which self-expression and creativity can flourish. Both practical and enlightening, Drawing with Children inspires educators and parents to bring out the artist in all of us.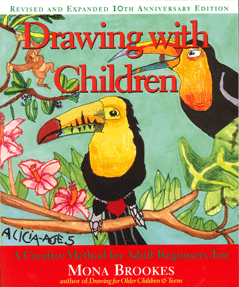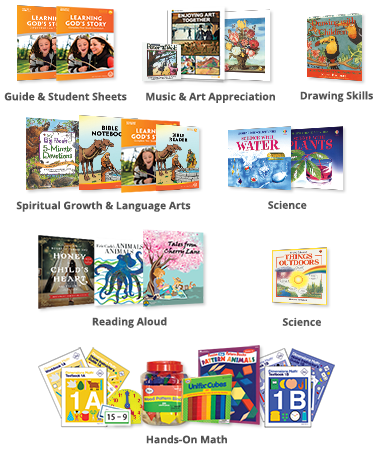 Learning God's Story is our complete, easy-to-teach first grade curriculum with a phonics and Bible-based reading program.
The integrated lessons also include language arts, history, science, math, art, and music.
WARNING: CHOKING HAZARD--Small parts. Not for children under 3 years.