S2K Commerce - Products Dropdown
Actions
Animal Cookie Cutters (12 shapes)
Learn about 12 animals with these cookie cutters.
Overview
Twelve colorful animal cookie cutters match each unit of All Aboard the Animal Train. With these food-grade cookie cutters, you can make cookies, play with dough, and more.
Rabbit
Bear
Duck
Cat
Lion
Squirrel
Panda
Dog
Tiger
Sheep
Pig
Koala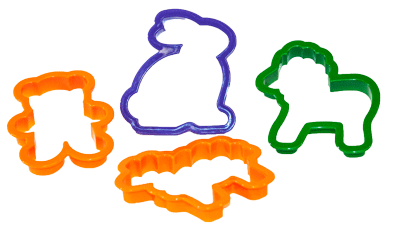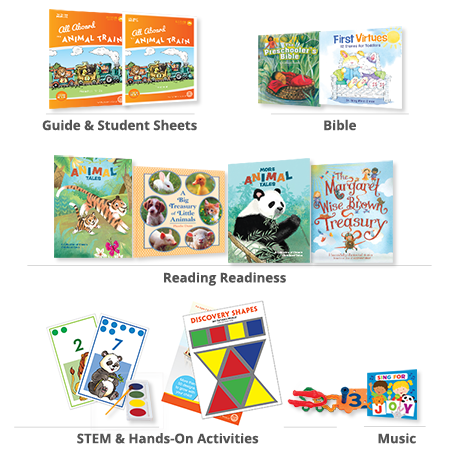 All Aboard the Animal Train is our preschool year-long hands-on learning adventure with fun and easy-to-teach Bible-based lessons. Your child will learn about 12 animals through stories, finger plays, creative play, and colorful animal cookie cutters.
Along the way, they will experience spiritual growth, cognitive development, reading and math readiness, and develop a love of learning.