S2K Commerce - Products Dropdown
Actions
For The Children's Sake
Susan Schaeffer Macaulay
9781433506956
A classic that explains the ideas of Charlotte Mason in a way that is easy to understand and implement. Includes information about nature walks, "living books," and more.
Overview
All of us, parents and teachers, want to give our children the best education possible. We hope the education we provide is a joyful adventure, a celebration of life, and preparation for living. Most education today, however, falls short of this goal.
For the Children's Sake explains what education can be, based on a Christian understanding of what it means to be human-to be a child, a parent, a teacher-and of the meaning of life. The central ideas have been proven over many years and in almost every kind of educational situation, including ideas that Susan and Ranald Macaulay have implemented in their own family and school experience.
Easy to read and filled with practical suggestions, this book will show parents and teachers in any educational setting - homeschooling, public school, or private school - how to extend learning to every aspect of life, instilling in children a new richness, stability, and joy for living.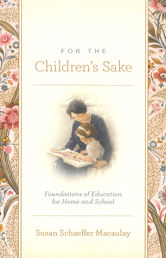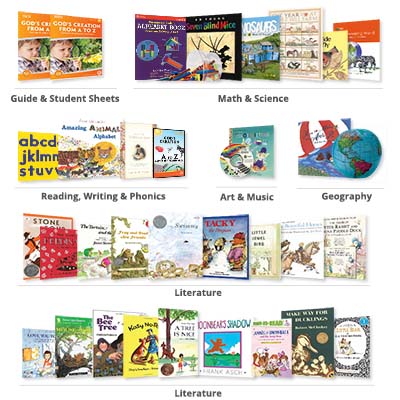 God's Creation from A to Z is a kindergarten learning adventure that focuses on the wonder of God's creation.
This is a year-long Christian curriculum that contains all of the necessary subjects.
The sun, moon, rocks, vegetables, elephants, butterflies, and dinosaurs are just a few of the exciting topics you will explore.
WARNING: CHOKING HAZARD--Small parts. Not for children under 3 years.