S2K Commerce - Products Dropdown
Actions
Pray for the World
ISBN: 9780830836864
Abridged from Operation World, this volume explores what God is doing in countries around the globe. A resource to impact the nations for Christ through prayer that will be used by your family for years to come.
Overview
For decades, Operation World has been the world's leading resource for people who want to impact the nations for Christ through prayer. Its twofold purpose has been to inform for prayer and to mobilize for mission. Now the research team of Operation World offers Pray for the World, an accessible resource to facilitate payer for the nations.
The Operation World researchers asked Christian leaders in every country, "How should the body of Christ throughout the world be praying for your country?" Their responses provide the prayer points in this book, with specific ways pour prayers can aid the global Church.
When you hear a country mentioned in the news, you can use Pray for the World to pray for it in light of what God is doing there. Entries include:
Timely challenges for prayer and specific - on-the-ground reports of answers to prayer
Population and people group statistics
Charts and maps of demographic trends
Updates on church growth, with a focus on evangelicals
Explanstions of major currents in economics, politics and society
Join millions of praying people around the world. Hear God's call to global mission. And watch the world change.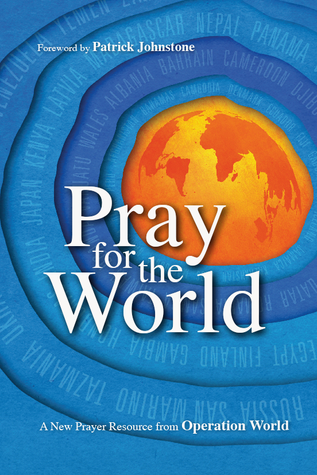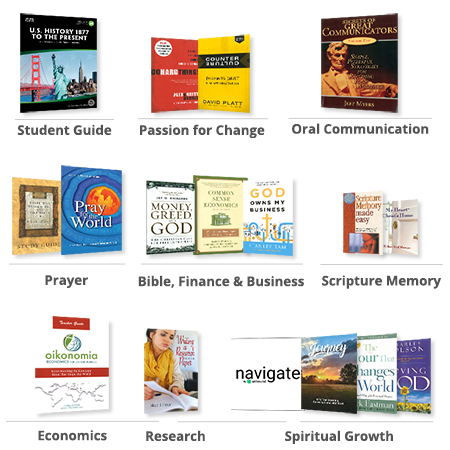 U.S. History 1877 to the Present with economics, English, history, and Bible (3 full-year credits) is a one-year curriculum intended for 12th grade, to follow U.S. History to 1877.
Students will complete their study of United States history and delve into national and international events from a Christian perspective.
They will also refine their oral communication skills to be effective communicators for God's Kingdom and study economics and biblical financial principles.