S2K Commerce - Products Dropdown
Actions
Secrets of Great Communicators Course
Jeff Myers
ISBN: 9780936163963
This study course will lead the student through six steps to becoming a confident public speaker. Study the secrets of great communicators of the past and put those principles to work in any speaking situation.
Includes:
Student Text
Online access to Video Course
Online access to Teacher's Guide
Overview
Be Different - Speak Out and Enjoy It!
Most people freeze up when they step in front of a group to speak - if they ever get that far. Ninety-five percent of those you work, live, or go to school with you, list "public speaking" as one of their greatest fears. That means you can be among a rare breed of courageous - and highly successful - individuals when you master the art of speaking comfortably to groups.
To discover the new opportunities awaiting you as a confident public speaker, follow Jeff Myer's coaching, and transform yourself with time-tested secrets that have fostered great leaders. This powerful combination of six video presentations and user-friendly book will create in you a life-long pattern of profitable communication. The steps to great speaking are illustrated with engaging stories and quotations from Patrick Henry, Abraham Lincoln, Teddy Roosevelt, Winston Churchill, Ronald Reagan, and Billy Graham. Whether you want to share ideas more clearly with your family at the dinner table or motivate a stadium full of people, this speech coaching system will give you the skills you need to be confident in every speaking situation.
Under Dr. Myer's direction, you will:
Recognize your own inner conflicts with public speaking and put your fears to rest
Discover how better public speaking will help you achieve your highest goals
Learn the best ways to organize a speech for maximum impact
Find ways to reach the heart of your audience
Realize skills that help you deliver your talk with confidence
Tap into the secrets of an unforgettable speech
Includes:
Student Text
Online access to Video Course
Online access to Teacher's Guide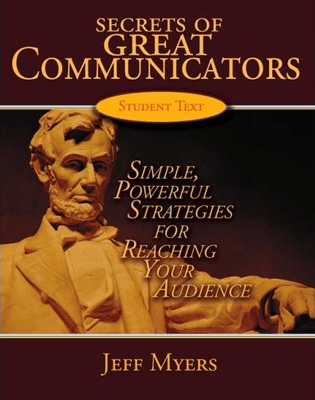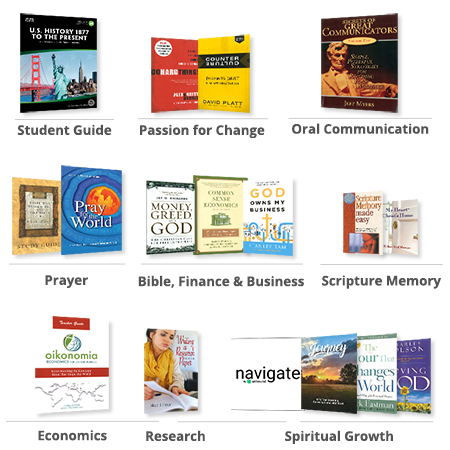 U.S. History 1877 to the Present with economics, English, history, and Bible (3 full-year credits) is a one-year curriculum intended for 12th grade, to follow U.S. History to 1877.
Students will complete their study of United States history and delve into national and international events from a Christian perspective.
They will also refine their oral communication skills to be effective communicators for God's Kingdom and study economics and biblical financial principles.