S2K Commerce - Products Dropdown
Actions
What on Earth Am I Here For?
Rick Warren
ISBN: 9780310337508
Take a 40-day spiritual journey to answer three of life's most important questions: the question of existence (Why am I here?); the question of significance (Why do I matter?); and the question of purpose (Why am I here?).
Families with more than one 9th-12th grader may want to purchase additional copies of this book.
Overview
In The Purpose Driven Life you'll find the answers to three of life's most important questions:
The Question of Existence: Why am I alive?
The Question of Significance: Does my life matter?
The Question of Purpose: What on earth am I here for?
Living out the purpose you were created for moves you beyond survival or success to a life of significance - the life you were meant to live.
You will discover the five benefits of knowing your purpose:
It will explain the meaning of your life.
It will simplify your life.
It will focus your life.
It will increase your motivation.
It will prepare you for eternity.
The Purpose Driven Life is designed to be read in 42 short chapters that will inspire you to stop and realize how God uniquely designed you for a purpose only you can fulfill. It also includes links to 3-minute video introductions to each chapter and a 30 to 40-minute audio Bible study message for each chapter. There are also appendixes including questions for further study and additional resources.
Before you were born, God already planned your life. God longs for you to discover the life he created you to live - here on earth, and forever in eternity. Let The Purpose Driven Life show you how.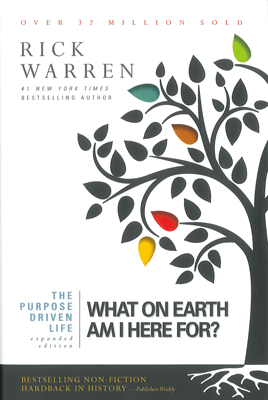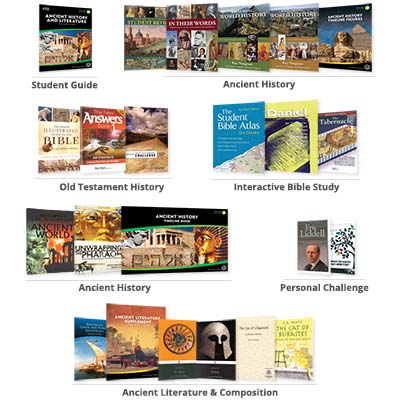 Ancient History and Literature is a one-year curriculum for high school that integrates history, English, and Bible (3 full-year credits).
Throughout the year, our pre-planned lessons guide the student through the entire Old Testament, while applying its truths to their lives with insightful questions and discussions.
Students develop composition skills and analyze literary classics from a Christian perspective with invigorating vocabulary, grammar, and critical thinking questions.
My Father's World believes Ancient History and Literature is critical to a biblical scope and sequence, integrating Old Testament readings with the study of ancient cultures and literature.