S2K Commerce - Products Dropdown
Actions
Encyclopedia Brown, Boy Detective
Donald J. Sobol
ISBN: 9780142408889
A Civil War sword...
A watermelon stabbing...
Missing roller skates...
A trapeze artist's inheritance...
And an eyewitness who's legally blind!
These are just some of the ten brain-twisting mysteries that Encyclopedia Brown must solve by using his famous computer like brain. Try to crack the cases along with him--the answer to all the mysteries are found in the back!
Included with the 2nd - 3rd Grade Supplement for 1850 to Modern Times.
Overview
Help solve 10 mysterious cases with super sleuth Encyclopedia Brown!
Leroy Brown, aka Encyclopedia Brown, is Idaville's ten-year-old star detective. With an uncanny knack for trivia, he solves mysteries for the neighborhood kids through his own detective agency. But his dad also happens to be the chief of police, and every night around the dinner table, Encyclopedia helps him solve his most baffling crimes. Join Encyclopedia Brown as he solves ten confounding mysteries, including the theft of a diamond necklace, a bank robbery that happened in broad daylight, the case of the missing roller skates, and more. With the clues given in each case, readers will have a chance to solve the mystery themselves! Interactive and chock-full of interesting bits of information - it's classic Encyclopedia Brown!
Included with the 2nd - 3rd Grade Supplement for 1850 to Modern Times.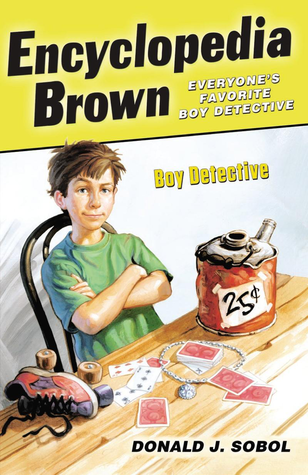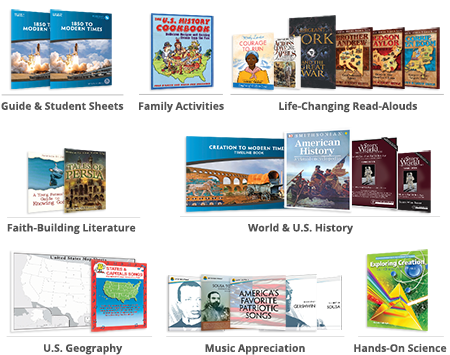 Enjoy learning U.S. and world history as you solve cryptography puzzles, bake Vietnamese Apricot Coconut Cake, and recite the Gettysburg Address in this year-long curriculum for 4th-8th grade.
Learn basic Christian beliefs and live out the amazing privilege and responsibility of sharing God's story of love with all people. Learn how prayer greatly impacts our world and its history, recognizing God's ultimate power in our universe.
WARNING: CHOKING HAZARD--Small parts. Not for children under 3 years.