S2K Commerce - Products Dropdown
Actions
See the U.S.A.
Marcella Hines
EAN: 014517515618
Take a trip through the Nifty 50 with this fun, hands-on book!
Purchase one per student (2nd - 3rd grade) or photocopy.
Overview
Take a trip through the Nifty 50 with this fun, hands-on book!
Students of all ages will have a great time using the large, colorful U.S. map (included) to guide them as they travel across the country via hypothetical situations. From Alaska to West Virginia, and Seattle to Boston, students follow directions and pinpoint locations in a series of clever activities designed to improve reading, critical thinking, social studies, and map skills.
Delightful, hands-on exercises focus on direction, position, distance, and comparison. State abbreviations, nicknames, products, industry, zip codes, and time zones are also introduced. In addition, some activities include the use of charts which contain facts about specific states or geographic regions. Together, these activities provide a wonderful opportunity for students to read and analyze information, draw conclusions, and SEE the USA!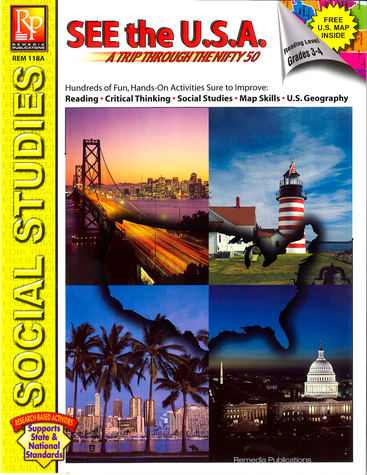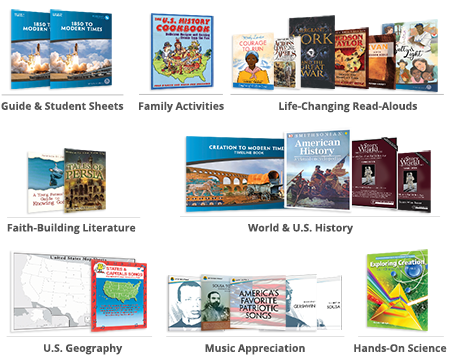 Enjoy learning U.S. and world history as you solve cryptography puzzles, bake Vietnamese Apricot Coconut Cake, and recite the Gettysburg Address in this year-long curriculum for 4th-8th grade.
Learn basic Christian beliefs and live out the amazing privilege and responsibility of sharing God's story of love with all people. Learn how prayer greatly impacts our world and its history, recognizing God's ultimate power in our universe.
WARNING: CHOKING HAZARD--Small parts. Not for children under 3 years.