S2K Commerce - Products Dropdown
Actions
Charlotte's Web
E.B. White
ISBN: 9780064400558
SOME PIG
These are the words in Charlotte's web, high in the barn. Her spiderweb tells of her feelings for a little pig named Wilbur, as well as the feelings of a little girl named Fern . . . who loves Wilbur, too. Their love has been shared by millions of readers.
Some items are overstock.
Some items are older editions that do not match current Teacher's Manuals.
While supplies last.
All clearance items are NON-RETURNABLE.
Overview
This is the story of a little girl named Fern who loved a little pig named Wilbur and of Wilbur's dear friend Charlotte A. Cavatica, a beautiful large grey spider who lived with Wilbur in the barn. With the help of Templeton, the rat who never did anything for anybody unless there was something in it for him, and by a wonderfully clever plan of her own, Charlotte saved the life of Wilbur, who by this time had grown up to quite a pig. How all this comes about is Mr. White's story. It is a story of the magic of childhood on the farm.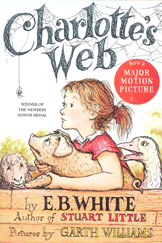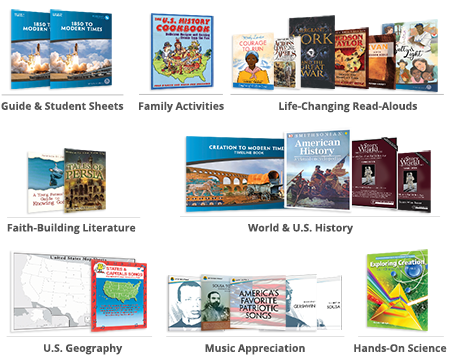 Enjoy learning U.S. and world history as you solve cryptography puzzles, bake Vietnamese Apricot Coconut Cake, and recite the Gettysburg Address in this year-long curriculum for 4th-8th grade.
Learn basic Christian beliefs and live out the amazing privilege and responsibility of sharing God's story of love with all people. Learn how prayer greatly impacts our world and its history, recognizing God's ultimate power in our universe.
WARNING: CHOKING HAZARD--Small parts. Not for children under 3 years.