S2K Commerce - Products Dropdown
Actions
Boy, Have I Got Problems!
Kay Arthur and Janna Arndt
ISBN: 9780736901482
Explore the book of James with this inductive Bible study workbook designed especially for kids. Learn how to deal with everyday problems by applying God's word.
Overview
Bible study is serious fun! The Discover 4 Yourself Inductive Bible Studies for Kids help you find out for yourself what the Bible is all about-and give you exciting ways to do it! These hands-on books help teach the basic skills of Bible study for a lifetime of discovering God's Word.
Help! We've Got A Problem!
Tons of kids write in to Ellie, our newspaper columnist, asking her advice. And even more boys and girls get help by reading Ellie's column. So when Ellie's out sick - like she is now - well, boy, do we need help!
We hear that you have just what it takes to fill Ellie's shoes. Don't worry if you've never done this before - you'll have all the help you need. You'll find answers to everyone's problems in the Bible. Nothing's too big for God!
Did we mention the added bonus you get for taking on this assignment? You'll get to discover for yourself what the Bible, especially the book of James, says about getting help with your own problems. Now, that's a bonus worth your while.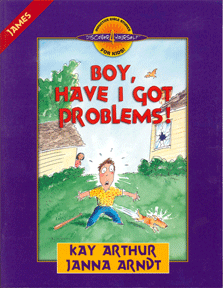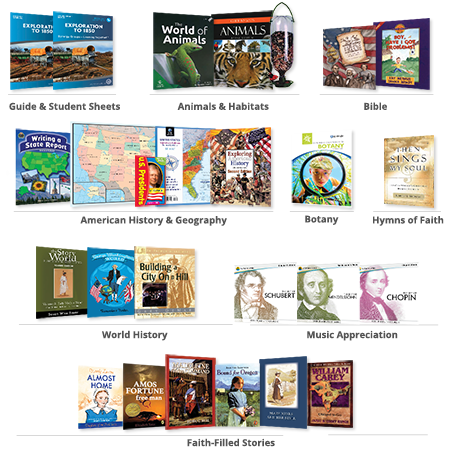 Explore the New World with Leif Ericsson, Christopher Columbus, and others. Discover the amazing story of the U.S. from colonial times to the California gold rush in this year-long curriculum for 4th-8th grade.
Learn about the courage and faith of many who came to America. Help children understand man's struggles in world exploration as your family memorizes the book of James.
WARNING: CHOKING HAZARD--Small parts. Not for children under 3 years.