S2K Commerce - Products Dropdown
Actions
The Story of the World, Vol. 3
Susan Wise Bauer
ISBN: 9780971412996
Explore the age of exploration and expansion from Elizabeth the First to the California Gold Rush. Giving an overview of events from around the world, your child will discover the marvelous span of history in an easily accessible story.
Overview
Who was the Sun King? How did samurai become sumo wrestlers? What was the Black Hole of Calcutta? And why was a California town named Ground hog Glory?
Told in the straightforward, engaging style that has become Susan Wise Bauer's trademark, The Story of the World covers the sweep of human history from ancient times until the present. Africa, China, Europe, the Americas - find our what happened all around the world in the centuries before our own. This read-aloud series is designed for parents to share with elementary-school children, or for older readers to enjoy alone. Introduce your child to the marvelous story of the world's civilizations!
Also available in audio format.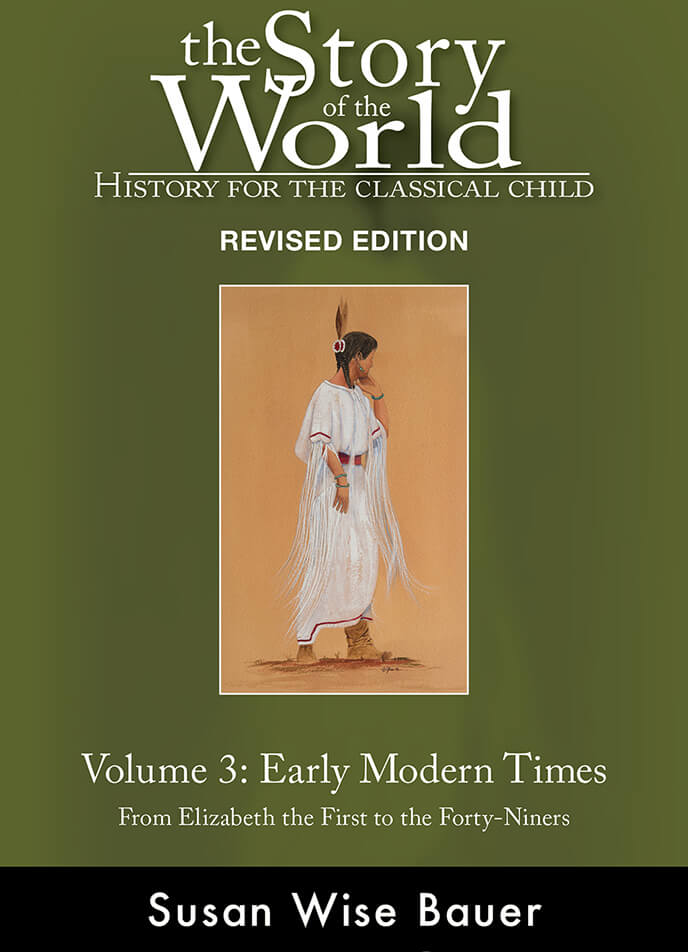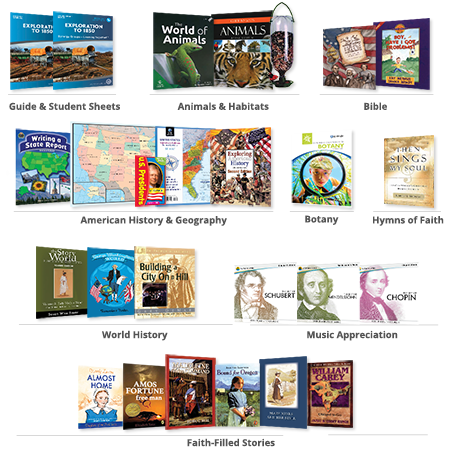 Explore the New World with Leif Ericsson, Christopher Columbus, and others. Discover the amazing story of the U.S. from colonial times to the California gold rush in this year-long curriculum for 4th-8th grade.
Learn about the courage and faith of many who came to America. Help children understand man's struggles in world exploration as your family memorizes the book of James.
WARNING: CHOKING HAZARD--Small parts. Not for children under 3 years.