S2K Commerce - Products Dropdown
Actions
Introduction to Schubert, Mendelssohn, and Chopin
Classical music comes to life for your child!
Overview
Classical music come to life for your child through a narrated life history of the composer interspersed with selections of music. This helps your child associate the composer with his music.
The third year of a four-year study of composers, includes a narrated life history CD of each composer as well as music-only CDs.
Includes The Story of Schubert with Music, The Best of Schubert (music only), The Story of Mendelssohn with Music, The Best of Mendelssohn (music only), The Story of Chopin with Music, and The Best of Chopin (music only).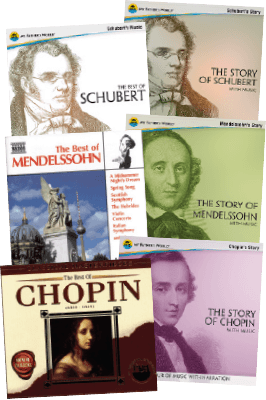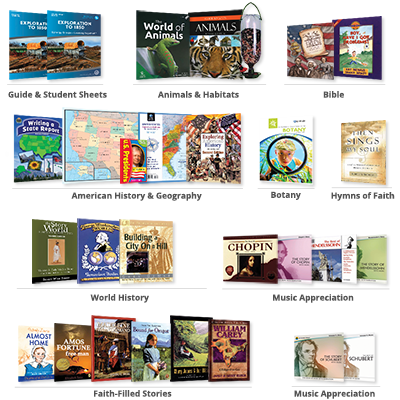 Explore the New World with Leif Ericsson, Christopher Columbus, and others. Discover the amazing story of the U.S. from colonial times to the California gold rush in this year-long curriculum for 4th-8th grade.
Learn about the courage and faith of many who came to America. Help children understand man's struggles in world exploration as your family memorizes the book of James.
WARNING: CHOKING HAZARD--Small parts. Not for children under 3 years.