S2K Commerce - Products Dropdown
Actions
William Carey
Janet and Geoff Benge
ISBN: 9781576581476
From humble beginnings in England to the interior of India, William Carey lived a life of service and sacrifice for God. Often called the father of modern missions, he displayed a determination to bring the Gospel and God's word to the people of India and his life has inspired generations of Christians. Based on a true story.
Overview
William Carey watched from the dock as the magnificent sailing ship headed for the English Channel without him. Tears filled his eyes, and deep disappointment filled his heart. What would he tell the missionary society? So much work awaited him half a world away. He must get to India - and soon!
William's amazing journey to India would prove to be just the beginning of a missionary quest filled with hardship and heartache as well as tremendous victories.
Often referred to as "the father of modern missions," William Carey displayed a single-minded determination to set his face like a flint to the task of bringing the gospel to those lost in darkness. His life of service and sacrifice is a guidepost for Christians of all generations.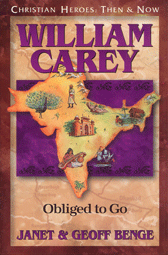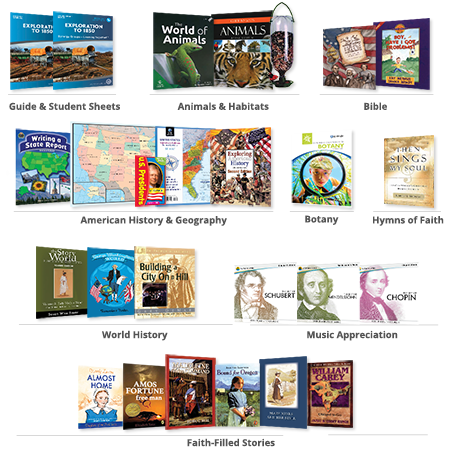 Explore the New World with Leif Ericsson, Christopher Columbus, and others. Discover the amazing story of the U.S. from colonial times to the California gold rush in this year-long curriculum for 4th-8th grade.
Learn about the courage and faith of many who came to America. Help children understand man's struggles in world exploration as your family memorizes the book of James.
WARNING: CHOKING HAZARD--Small parts. Not for children under 3 years.