S2K Commerce - Products Dropdown
Actions
Bound for Oregon
Jean Van Leeuwen
ISBN: 9780140383195
Traveling from Arkansas to Oregon Territory in 1852, the Todd family faces hardship and danger. Journey with them on the Oregon Trail as they cover two thousand miles to their new home. Based on a true story.
Overview
Will the Todd family ever see the green grass of Oregon? With only a guide book to show them the way, the Todd family sets out from their Arkansas home on a two thousand mile trek to claim uncharted Oregon Territory. Crossing rough terrain and encountering hostile Indians, the Todds show their true pioneering spirit. But as winter draws near, will the Todds have the strength to complete their journey? And if they make it, will Oregon fulfill their dreams?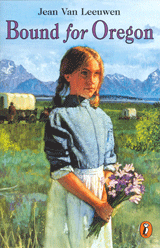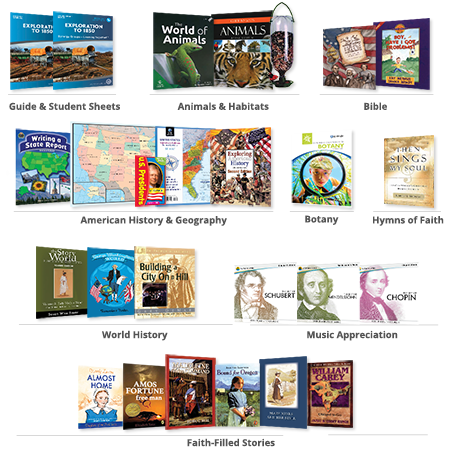 Explore the New World with Leif Ericsson, Christopher Columbus, and others. Discover the amazing story of the U.S. from colonial times to the California gold rush in this year-long curriculum for 4th-8th grade.
Learn about the courage and faith of many who came to America. Help children understand man's struggles in world exploration as your family memorizes the book of James.
WARNING: CHOKING HAZARD--Small parts. Not for children under 3 years.