S2K Commerce - Products Dropdown
Actions
Pyramids
Peter Mellett
ISBN: 9781619990012
Pyramids are some of the greatest wonders of the ancient world. From Egypt to Mexico, discover the many different types of pyramids and their unique properties and uses. Over 25 exciting projects for the budding scientist and engineer.
Overview
The ancient pyramids are some of the greatest secrets of the world. Learn About Pyramids lets you step inside these structures and unlock all sorts of fascinating secrets about the lives of the people who made them. Take a journey from the fertile River Nile in Egypt to the floating island of Tenochtitlan in Mexico to discover just how many different types of pyramids there have been over the centuries. Learn about pyramid wonders of the modern world, find out which pyramid shapes occur in nature and explore how pyramid shapes have all kinds of unique properties and uses.
19 informative sections on pyramid builders from all around the world
25 exciting projects, from writing in hieroglyphs to growing your own pyramid crystals
Over 250 full-color photographs and explanatory illustrations
Ideal for 8- to 12-year-olds to use at home or school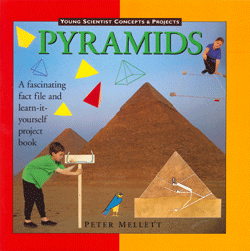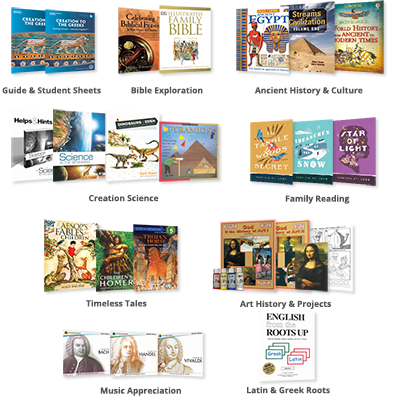 Travel back in time to Old Testament days and see God's hand throughout ancient history in this year-long curriculum for 4th-8th grade.
Learn how the biblical account fits in with other civilizations such as Egypt, Greece, and Babylon. Old Testament stories and celebrations come to life, while science with experiments points to God's design including dinosaurs and other discoveries.