S2K Commerce - Products Dropdown
Actions
George Muller - Gladys Aylward
Janet and Geoff Benge
George Muller ISBN:9781576581452
GLadys Aylward ISBN: 9781576580196
Read the stories of two famous missionaries on opposite sides of the globe in this George Muller - Gladys Aylward two-book set.
Overview
George Muller stared at the beggar girl. She was no older than five and was piggybacking her little brother. Her mother had died in the cholera epidemic sweeping England. Her father had never returned from the mines. Standing in the muddy street, this little girl gave a face to Bristol's countless orphans.
With scarcely enough food or money for his own family, George Muller opened his heart and home. Sustained by God's provision, the Muller house "Breakfast Club" of thirty orphans grew to five large houses that ultimately over ten thousand children would call home.
George Muller trusted God with a depth rarely seen. His faith and generosity set a standard for Christians of all generations.
As improbable as it seemed, Gladys Aylward was certain God had called her to China as a missionary. But now, at age twenty-seven, she was being dismissed from missionary training school for failing her Bible class.
Without formal education or a missionary organization to back her, Gladys raised her own finances for the overland trip that would bring her to the country and people that God had etched so deeply on her heart...China!
What follows is an amazing adventure of faith and determination. Gladys Aylward, a housemaid from England, dared to trust God in the face of dire and seemingly hopeless circumstances. Her life is one of the truly great missionary stories of our era.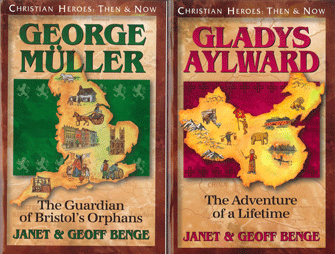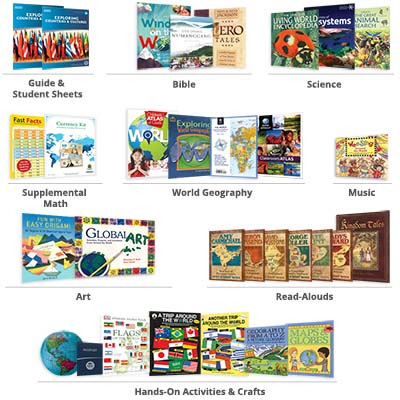 Travel the world as you explore diverse countries and cultures while learning geography. Read true stories of missionaries and the Gospel of Matthew to understand God's heart for the world. Students are introduced to the physical and spiritual needs of mankind as they learn about ecosystems and lifestyles in different parts of the world. Prepare traditional food, make native crafts, and listen to ethnic music.
WARNING: CHOKING HAZARD--Small parts. Not for children under 3 years.