S2K Commerce - Products Dropdown
Actions
Maps and Globes
Harriett Barton
ISBN: 9780064460491
A children's introduction to maps and globes. Learn about the history of mapmaking, the different kinds of maps, and how to use a globe.
Some items are overstock.
Some items are older editions that do not match current Teacher's Manuals.
While supplies last.
All clearance items are NON-RETURNABLE.
Overview
Maps and globes can take you anywhere - to the top of the tallest mountain on earth or the bottom of the deepest ocean. Maps tell you about the world: where various countries are located, where the jungles and deserts are, even how to find your way around your own hometown. If you take a fancy to any place on earth, you can go there today and still be home in time for dinner. So open a map, spin a globe. The wide world awaits you.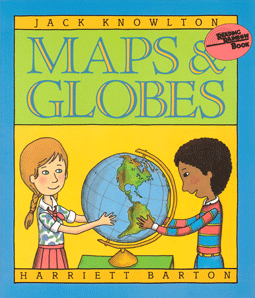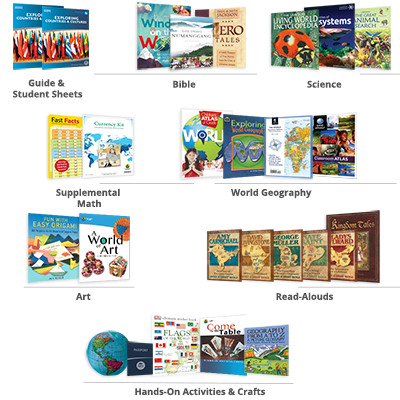 Travel the world as you explore diverse countries and cultures while learning geography. Read true stories of missionaries and the Gospel of Matthew to understand God's heart for the world in this year-long curriculum for 3rd-8th grade.
Students are introduced to the physical and spiritual needs of mankind as they learn about ecosystems and lifestyles in different parts of the world. Prepare traditional food, make native crafts, and listen to ethnic music.
WARNING: CHOKING HAZARD--Small parts. Not for children under 3 years.