S2K Commerce - Products Dropdown
Actions
Children's Atlas of God's World
Craig Froman
ISBN: 9780890517062
Take a trip around the world exploring the people, food, animals, and buildings of countries on every continent. Discover amazing facts about each continent including Christian history, geographic highlights, and world heritage sites.
Overview
Discover the wonders of Earth's seven continents as you learn more about each featured country - the diverse cultures, holidays, natural wonders, and historic sites. Complete with maps detailing major cities and geographical information, this full-color atlas is a book your whole family will enjoy!
Discover amazing facts, including longest rivers, tallest mountains, and more!
Learn about Christian explorers, missionaries, and history makers of each continent.
Investigate the wondrous diversity of God's creatures, from killer caterpillars to the longest snakes hiding in the jungle!
Explore distinct natural biomes, and the plants and animals that live there.
On every page you'll discover incredible details of people and places from around the globe. From great civilizations to unique architecture, Children's Atlas of Gods World is an educational tour and helpful reference tool!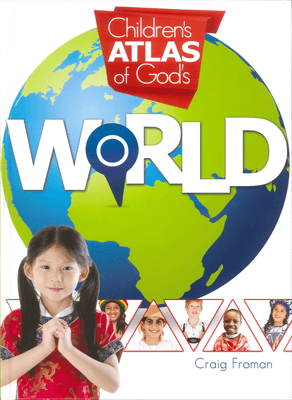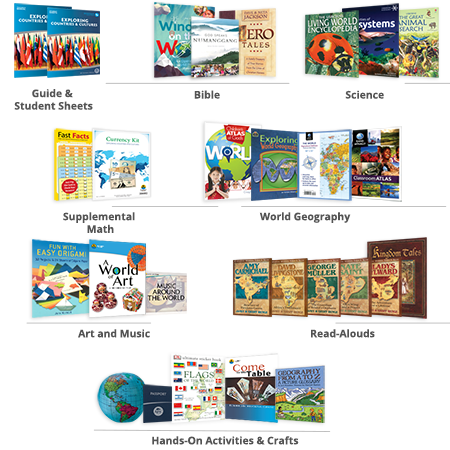 Travel the world as you explore diverse countries and cultures while learning geography. Read true stories of missionaries and the Gospel of Matthew to understand God's heart for the world in this year-long curriculum for 3rd-8th grade.
Students are introduced to the physical and spiritual needs of mankind as they learn about ecosystems and lifestyles in different parts of the world. Prepare traditional food, make native crafts, and listen to ethnic music.
WARNING: CHOKING HAZARD--Small parts. Not for children under 3 years.