S2K Commerce - Products Dropdown
Actions
Mountain Born
Elizabeth Yates
ISBN: 9780890847060
Every day on the sheep farm is an adventure for Peter and his pet lamb. They enjoy roaming the green hills, but the pastures hold danger too. With the help of an old shepherd, Peter learns courage and leadership.
Overview
There were boulders at the top and he picked his way carefully among them. Suddenly he stopped still, gripping a rock and flattening himself against it. Not ten paces from him was a gray wolf, and around her four well-grown cubs were playing - prettily, if anything that spelt such horror could be pretty. His hands felt like ice on the rock.
Wolves, weather, a black lamb, a trusty dog - all are part of Peter's life on a mountain farm. His best friend is Benj, a wise old shepherd, and Benj teaches him to care for the sprightly lamb that becomes his own special pet, his cosset. As Biddy grows into her place as leader of the flock, Peter grows too, learning the skills and joys of the shepherd's life.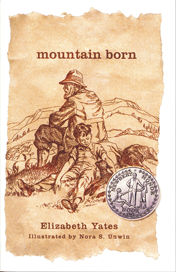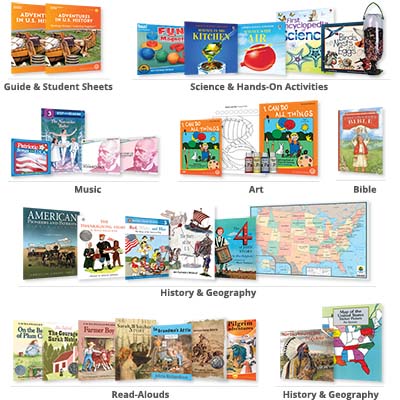 Travel back in time and explore U.S. history from a Christian perspective with fascinating stories, hands-on activities, a timeline, and a student-created history notebook with this year-long second grade curriculum.
Study the names of Jesus, learning about His character while reading from a grade-level Bible. Science lessons correlate with the names of Jesus, and U.S. history spotlights the biblical character of America's forefathers.
WARNING: CHOKING HAZARD--Toy contains a small ball and small parts. Not for children under 3 years.