S2K Commerce - Products Dropdown
Actions
Sarah Whitcher's Story
Elizabeth Yates
ISBN: 9780890847541
One day young Sarah Whitcher follows a tiny bird away from her family's cabin. When night falls, she realizes she is lost.
After long days of searching, neighbors begin to lose hope. Only Sarah's father believes that they will find her alive.
Overview
That Sunday night, when Sarah heard the rain pattering on the leaves high above her head, she knew that she must find some kind of shelter. It was dark in the forest and everything looked different. Peering around her, she saw something in the distance that looked like a cabin.
Little Sarah wanders away from her family's cabin into the New Hampshire forest, and settlers come from all across the countryside to help her. As the long days pass, the searchers grow desperate, but her father's trust in God holds firm.
"The story is a piece of New Hampshire history," author Elizabeth Yates writes, "and the faith of Sarah's father--his words, 'Trust in the Lord'--has often steadied me."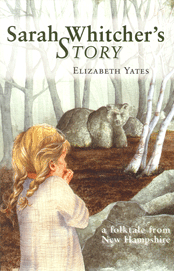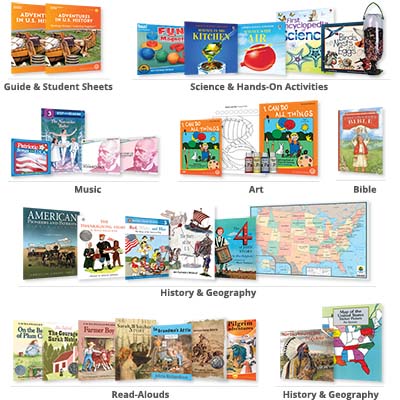 Travel back in time and explore U.S. history from a Christian perspective with fascinating stories, hands-on activities, a timeline, and a student-created history notebook with this year-long second grade curriculum.
Study the names of Jesus, learning about His character while reading from a grade-level Bible. Science lessons correlate with the names of Jesus, and U.S. history spotlights the biblical character of America's forefathers.
WARNING: CHOKING HAZARD--Toy contains a small ball and small parts. Not for children under 3 years.