S2K Commerce - Products Dropdown
Actions
Sing for Joy CD
ISBN: 9781625810717
25 classic children's songs for listening or sing-along time.
Overview
Your little ones will be singing all day long with this collection of 25 classic children's songs.
TRACK LIST
Eensy Weensy Spider
Follow My Directions
How Many Ducks?
Hey Diddle Diddle
Do You Know What Has a Trunk?
The Wheels on the Bus
Down by the Station
Oh Where, Oh Where Has My Little Dog Gone?
Color Song
If You're Happy and You Know It
Can You Name That Animal Sound?
Hickory Dickory Dock
God Made Me
Jesus Loves Me
This Little Light of Mine
Oh, Be Careful Little Eyes
Love, Love
I Thank God for You
He's Got the Whole World in His Hands
Love One Another (John 13:34)
Zacchaeus
The Lord Is My Shepherd / Isn't He Wonderful?
The B-I-B-L-E
Wise Man, Foolish Man
Instrumental (Sou Gan)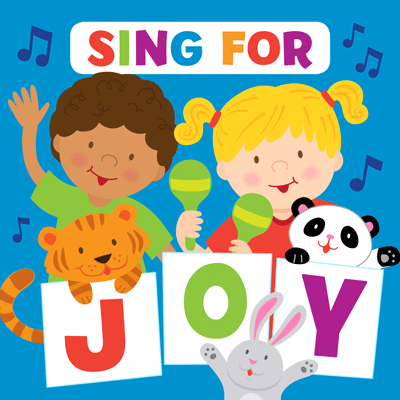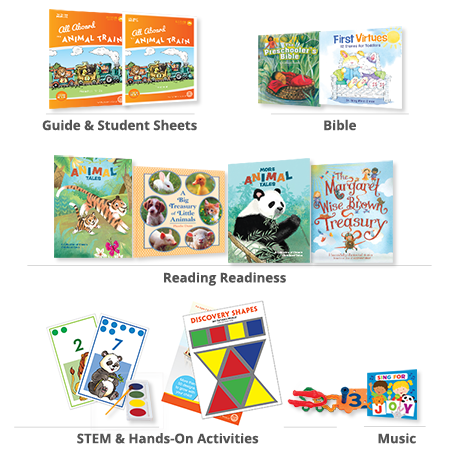 All Aboard the Animal Train is our preschool year-long hands-on learning adventure with fun and easy-to-teach Bible-based lessons. Your child will learn about 12 animals through stories, finger plays, creative play, and colorful animal cookie cutters.
Along the way, they will experience spiritual growth, cognitive development, reading and math readiness, and develop a love of learning.