S2K Commerce - Products Dropdown
Actions
Baby Animals
Garth Williams
ISBN: 9780375829338
From the desert to the jungle, baby animals are furry and cute. Learn how baby animals live all around the world.
Overview
A favorite of children for generations, Garth Williams's classic Little Golden Book continues to find a special place in the hearts of young readers. Featuring adorable baby animals including a playful bear, a busy squirrel, a brave lion, and many more, this beloved classic is a must-have for all little animal lovers.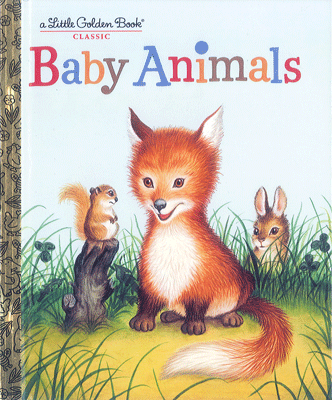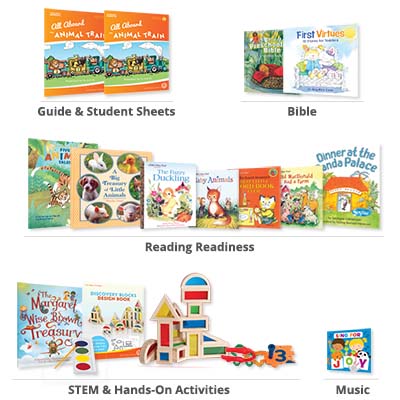 All Aboard the Animal Train is our preschool year-long hands-on learning adventure with fun and easy-to-teach Bible-based lessons. Your child will learn about 12 animals through stories, finger plays, creative play, and colorful animal cookie cutters.
Along the way, they will experience spiritual growth, cognitive development, reading and math readiness, and develop a love of learning.