S2K Commerce - Products Dropdown
Actions
Dinner at the Panda Palace
Stephanie Calmenson
ISBN: 9780064434089
It's dinnertime at the Panda Palace. Join a menagerie of animals as they arrive to dine in this colorful counting book.
Some items are overstock.
Some items are older editions that do not match current Teacher's Manuals.
While supplies last.
All clearance items are NON-RETURNABLE.
Overview
Guess who's coming to dinner!
Join one hungry elephant, two carsick lions, three pigs running from a wolf, and dozens of other playful yet famished animals as they swing, bound, and bounce into the Panda Palace for a hearty meal.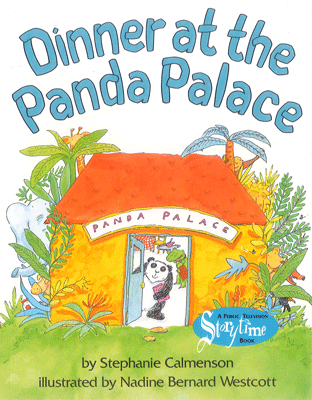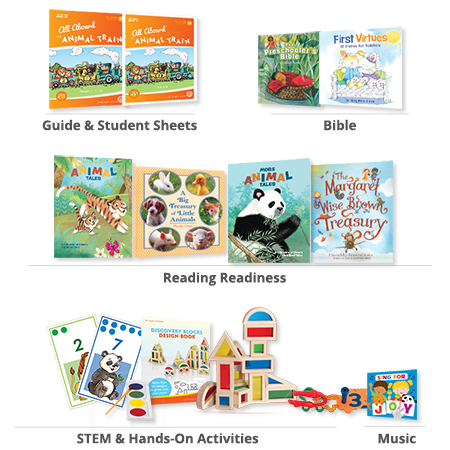 All Aboard the Animal Train is our preschool year-long hands-on learning adventure with fun and easy-to-teach Bible-based lessons. Your child will learn about 12 animals through stories, finger plays, creative play, and colorful animal cookie cutters.
Along the way, they will experience spiritual growth, cognitive development, reading and math readiness, and develop a love of learning.