S2K Commerce - Products Dropdown
Actions
The Fuzzy Duckling
Jane Werner Watson
ISBN: 9780553522136
One little duckling has the adventure of a lifetime as he encounters one animal after another. This enjoyable tale can also be used as a counting book.
Overview
Early one morning, a small fuzzy duckling goes for a walk around the farm. Who will he meet along the way? Two frisky colts, three baby calves. . . . Little readers everywhere will love following the duckling and counting his new animal friends. Simple words and adorable, classic illustrations from the legendary Alice and Martin Provensen make this book as perfect a gift today as it was when it was first published in 1949.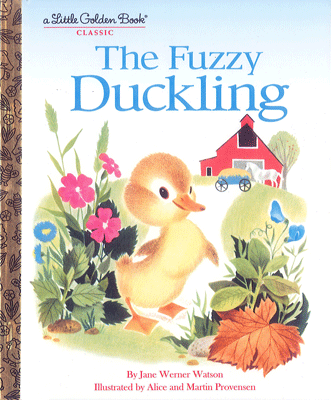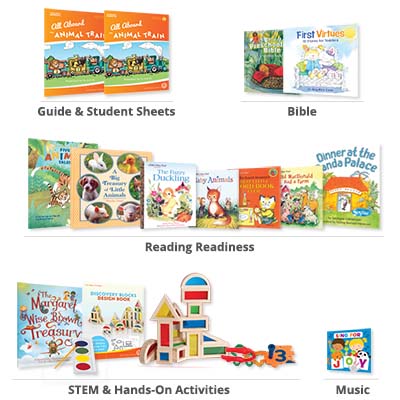 All Aboard the Animal Train is our year-long hands-on learning adventure with fun and easy-to-teach Bible-based lessons. Your child will learn about 12 animals through stories, finger plays, creative play, and colorful animal cookie cutters. Along the way, they will experience spiritual growth, cognitive development, reading and math readiness, and develop a love of learning.