S2K Commerce - Products Dropdown
Actions

God's World News Magazine Membership
God's World News publishes news in three different magazines for different ages.
God's Big WORLD, WORLDkids, and WORLDteen will foster your child's love for learning and fuel their faith. With highly-relatable magazines, dynamic websites, and interactive mobile apps, they can safely explore, learn, and grow by experiencing age-appropriate content they'll be drawn to on the devices they enjoy.
Free memberships Add/order memberships
Magazine Memberships
My Father's World has teamed with God's World News to provide FREE year memberships with many packages.
(This offer is subject to change.)
God's Big WORLD Membership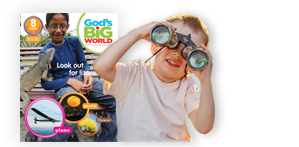 A Safe Place to Explore!
God's Big WORLD is a rich environment for children to explore God's creation. With appealing content and fascinating sights and sounds found online and on convenient mobile apps, God's Big WORLD will foster your child's love for learning.
WORLDkids Membership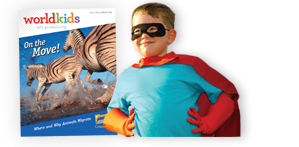 Something for Your Child to Discover!
WORLDkids will capture the imagination of elementary age children, making learning fun, while furthering their understanding of the Christian faith.
WORLDteen Membership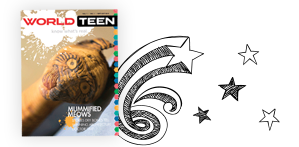 Ignite Their Imagination, Fuel Their Faith
WORLDteen engages young teens with the truth in a way that helps them pursue the kind of life God intends.
Print magazine sent to U.S. addresses only.
To adjust your current membership please call God's World News Member Services at 1-800-951-5437 (KIDS).
To cancel your membership, please contact us or call 573-202-2000. (Please Note: No refunds will be issued for cancellations of memberships received through My Father's World Teacher's Manuals).