S2K Commerce - Products Dropdown
Actions
Do Hard Things
Alex & Brett Harris
ISBN: 9781601421128
By defining the teen years as a launching pad for life, this book encourages young people to own their faith and their future. Packed with real-life stories and examples, Do Hard Things encourages teens to pursue excellence and rise their potential.
Overview
Most people don't expect you to understand what we're going to tell you in this book. And even if you understand, they don't expect you to care. And even if you care, they don't expect you to do anything about it. And even if you do something about it, they don't expect it to last. We do.
Written when they were 18 years old, Do Hard Things is the Harris twins' revolutionary message in its most compelling form, giving readers a tangible glimpse of what is possible for teens who actively resist cultural lies that limit their potential.
Combating the idea of adolescence as a vacation from responsibility, the authors weave together biblical insights, history, and modern examples to redefine the teen years as the launching pad of life and map a clear trajectory for long-term fulfillment and eternal impact.
Written by teens for teens, Do Hard Things is packed with humorous personal anecdotes, practical examples, and stories of real-life "rebelutionaries" in action. This rallying cry from the heart of revolution already in progress challenges the next generation to lay claim to a brighter future, starting today.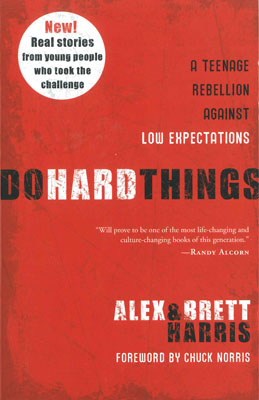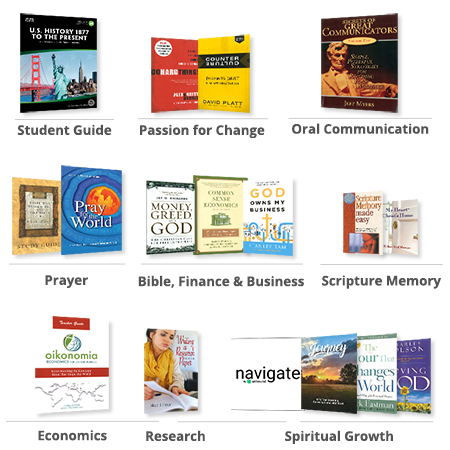 U.S. History 1877 to the Present with economics, English, history, and Bible (3 full-year credits) is a one-year curriculum intended for 12th grade, to follow U.S. History to 1877.
Students will complete their study of United States history and delve into national and international events from a Christian perspective.
They will also refine their oral communication skills to be effective communicators for God's Kingdom and study economics and biblical financial principles.