S2K Commerce - Products Dropdown
Actions
A Young Person's Guide to Knowing God
Patricia St. John
ISBN: 9781857925586
Getting to know God involves getting to know the Bible. Each of these chapters contain a short, devotional story that illustrates a spiritual truth. Followed by key Bible verses and application questions, this guide covers the major aspects of a relationship with God.
Overview
God . . . who is he?
What does he do?
How does a person get to know God these days? Do you just sit around waiting for him to pop in? Where does he hang out? Do you have to go out and find him in church or other 'God' places like that? It would help if he told you a bit about Himself - perhaps even given you a guide to help you along the way . . .
Well, God is prepared, and ready, with the best guide book ever made . . . the Bible. Written by Himself, with the clever use of human beings as messengers, God's book is relevant, life-changing, life-giving, adventurous, challenging . . .
Patricia St. John realized this early on in her life. Here she has written her own guide book to encourage and help you to get into God's ultimate guide book - His Word.
Read this alongside God's book, the Bible. Look up the verses. Think it all out for yourself and see what wonderful things God does when a young person gets to know God.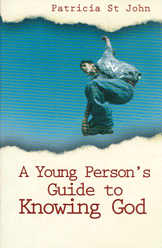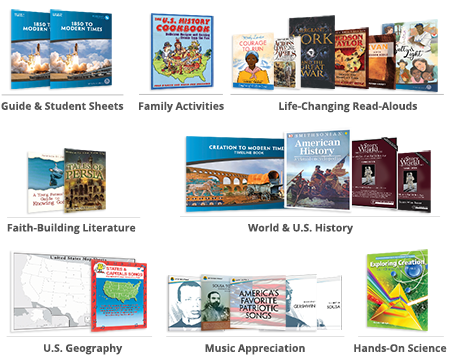 Enjoy learning U.S. and world history as you solve cryptography puzzles, bake Vietnamese Apricot Coconut Cake, and recite the Gettysburg Address in this year-long curriculum for 4th-8th grade.
Learn basic Christian beliefs and live out the amazing privilege and responsibility of sharing God's story of love with all people. Learn how prayer greatly impacts our world and its history, recognizing God's ultimate power in our universe.
WARNING: CHOKING HAZARD--Small parts. Not for children under 3 years.