S2K Commerce - Products Dropdown
Actions
Story of the World, Activity Book 4
Susan Wise Bauer
ISBN: 9781945841927
Packed with activities to accompany volume four of The Story of the World, this book will help your student to not just read about history, but to experience it.
(The consumable student sheets from the activity book may be photocopied for additional students or purchased separately from Well-Trained Mind).
Overview
Don't just read about history - experience it! Build a model of the Crystal Palace, make Ned Kelly's armor, and color and construct a timeline of the Modern Age.
This comprehensive activity book and curriculum guide contains all you need to make history come alive for your child. Along with the accompanying book The Story of the World, Volume 4: The Modern Age, this Activity Book will help your student experience history.
The Activity Book contains:
Cross-references to Kingfisher and Usborne history encyclopedias
Comprehension questions and answers
outlining exercises
Map and geography activities
Timeline pages
Suggestions for additional history readings
Lists of literature readings
Plenty of simple, hands-on activites
All resources and activities are specifically designed for grades 4-8.
From Victoria's Empire to the End of the USSR, the study of the Modern Age will captivate your child.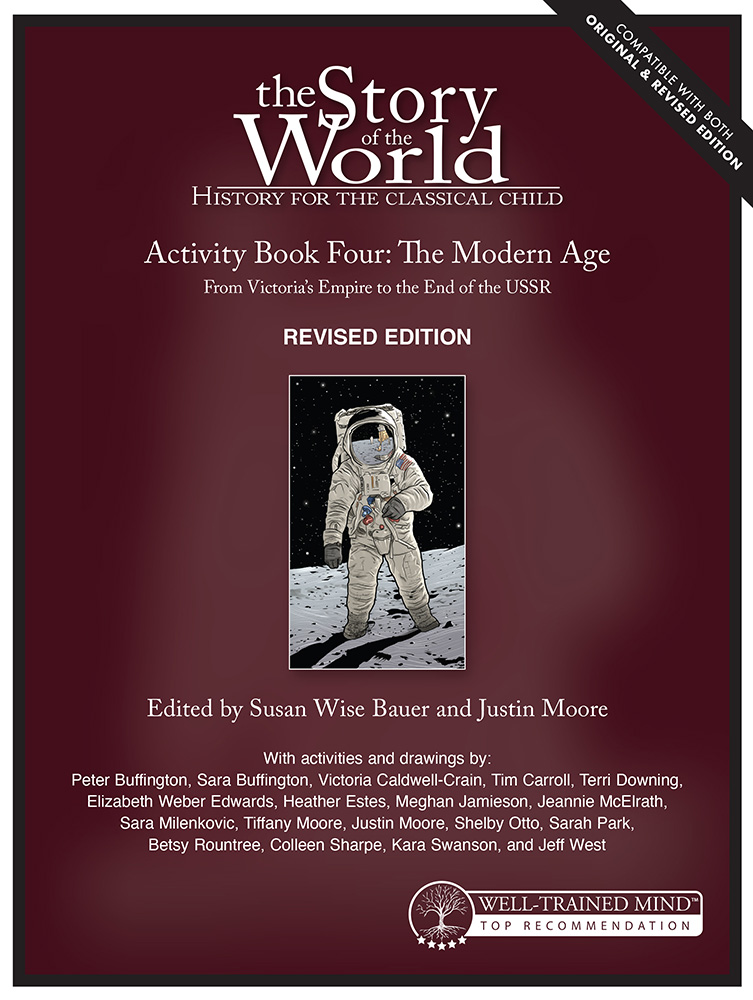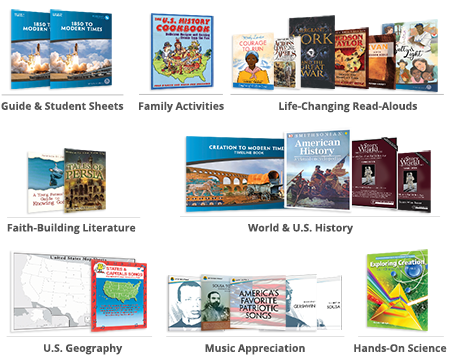 Enjoy learning U.S. and world history as you solve cryptography puzzles, bake Vietnamese Apricot Coconut Cake, and recite the Gettysburg Address in this year-long curriculum for 4th-8th grade.
Learn basic Christian beliefs and live out the amazing privilege and responsibility of sharing God's story of love with all people. Learn how prayer greatly impacts our world and its history, recognizing God's ultimate power in our universe.
WARNING: CHOKING HAZARD--Small parts. Not for children under 3 years.