S2K Commerce - Products Dropdown
Actions
Exploring Creation with Chemistry and Physics
Jeannie K. Fulbright
ISBN: 9781935495987
Explore the world of science with this elementary chemistry and physics text. From molecules to motion to magnetism, introduce your child to the fascinating world of chemistry and physics all around us.
Overview
Apologia Educational Ministries, Inc. is pleased to present the seventh book in its Young Explorer Series. This K-6 science curriculum uses the Charlotte Mason methodology to give young students an introduction to the fascinating world of chemistry and physics. It begins by exploring the properties of matter and t he basic building blocks of life - atoms and molecules. Following a study of chemistry, students are introduced to physics concepts, such as the laws of motion and the laws of thermodynamics. A thorough look at energy in its many forms is also included. Electricity and magnetism take the students to the end of the book, where they finish with a study of simple machines.
Throughout each lesson, students will gain a better understanding of the subject matter through a multitude of experiments and hands on demonstrations. Retention is assured through the use of time-tested and proven methods, such as narration and keeping a student notebooking journal. Students record and sometimes illustrate the knowledge they've gained, completing creative assignments that ensure the assimilation of the subject matter in the students' minds.
The activities and projects are sure to delight and inspire young students in the acquisition of foundational knowledge as they experiment, build, and create. Students will mix materials to make their own bouncy ball, formulate a smoke bomb, build a solar oven and working periscope, as well as create a miniature motor and lava lamp. These and many other projects will make learning chemistry and physics an exciting endeavor, giving the students a love for learning and a confidence in science that will carry them through high school and beyond.
Most importantly, a creationist worldview is stressed throughout the course. Time and time again, God is glorified as the Master Designer of all that the students are discovering about the world and how it works.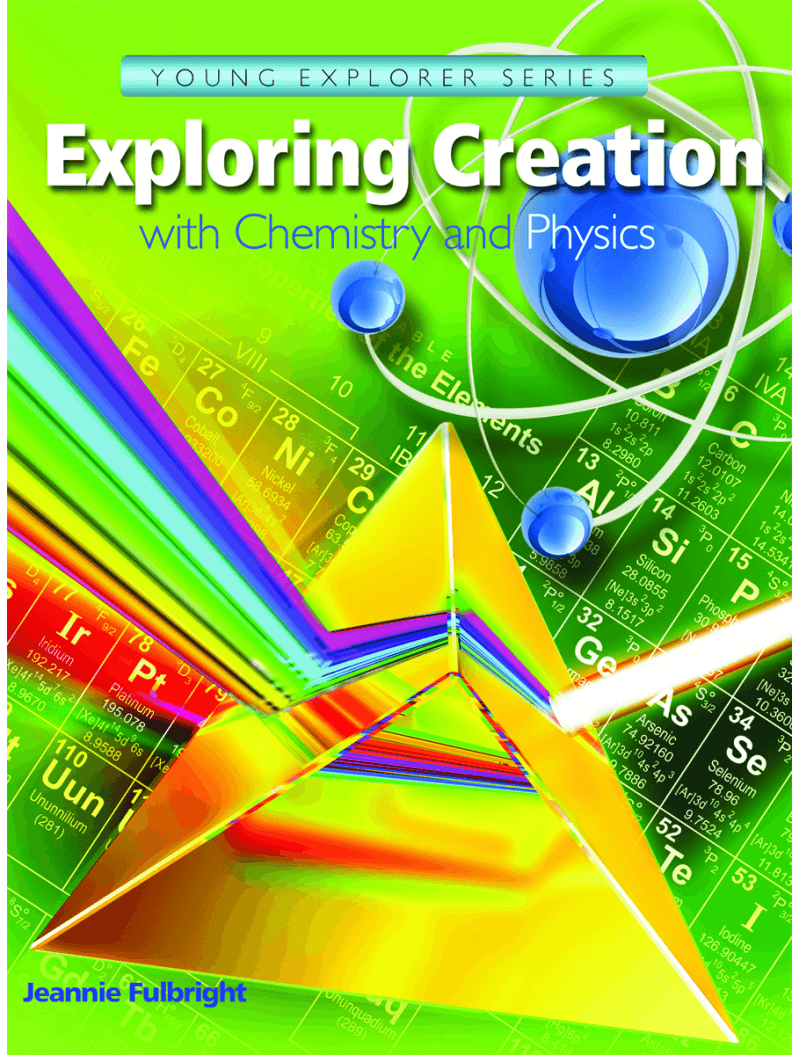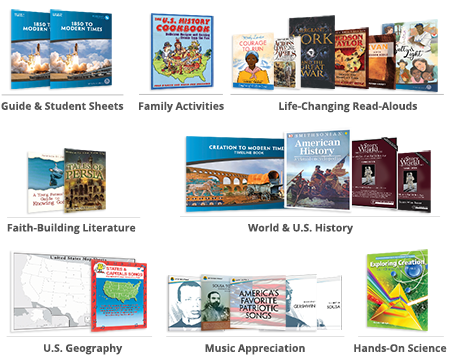 Enjoy learning U.S. and world history as you solve cryptography puzzles, bake Vietnamese Apricot Coconut Cake, and recite the Gettysburg Address in this year-long curriculum for 4th-8th grade.
Learn basic Christian beliefs and live out the amazing privilege and responsibility of sharing God's story of love with all people. Learn how prayer greatly impacts our world and its history, recognizing God's ultimate power in our universe.
WARNING: CHOKING HAZARD--Small parts. Not for children under 3 years.