S2K Commerce - Products Dropdown
Actions
Christian Preschool Curriculum
Our kid-approved, easy-to-teach lessons encourage curiosity and awe for God's amazing creation. Your children will gain academic readiness while developing language, critical-thinking, and physical & social skills!
Teaching Becomes Less Stressful and More Rewarding
Do more of what you love -
engaging and interacting with children.
Pre-planned, year-long thematic approach makes learning fun and teaching easy.
Kickstart learning with our easy-to-teach, hands-on Christian preschool curriculum.
Daily lesson plans created for you
Almost no preparation needed
Ensures academic readiness and builds faith

Children explore God's Word through:
Faith-building read-alouds
Hands-on manipulatives
Science projects and math
Art and music
Christian messages woven throughout all subjects
Daily lessons incorporate:
Bible integration
Reading readiness
Hands-on activities & science
Developmentally appropriate goals
Manageable time commitment
Age 2-3
All Aboard the Animal Train
Full year preschool curriculum with engaging hands-on activities.
Thematic units focus on animals and character development.
Flexible, easy-to-use program encourages creativity and a love for learning.
Begin any time of the year.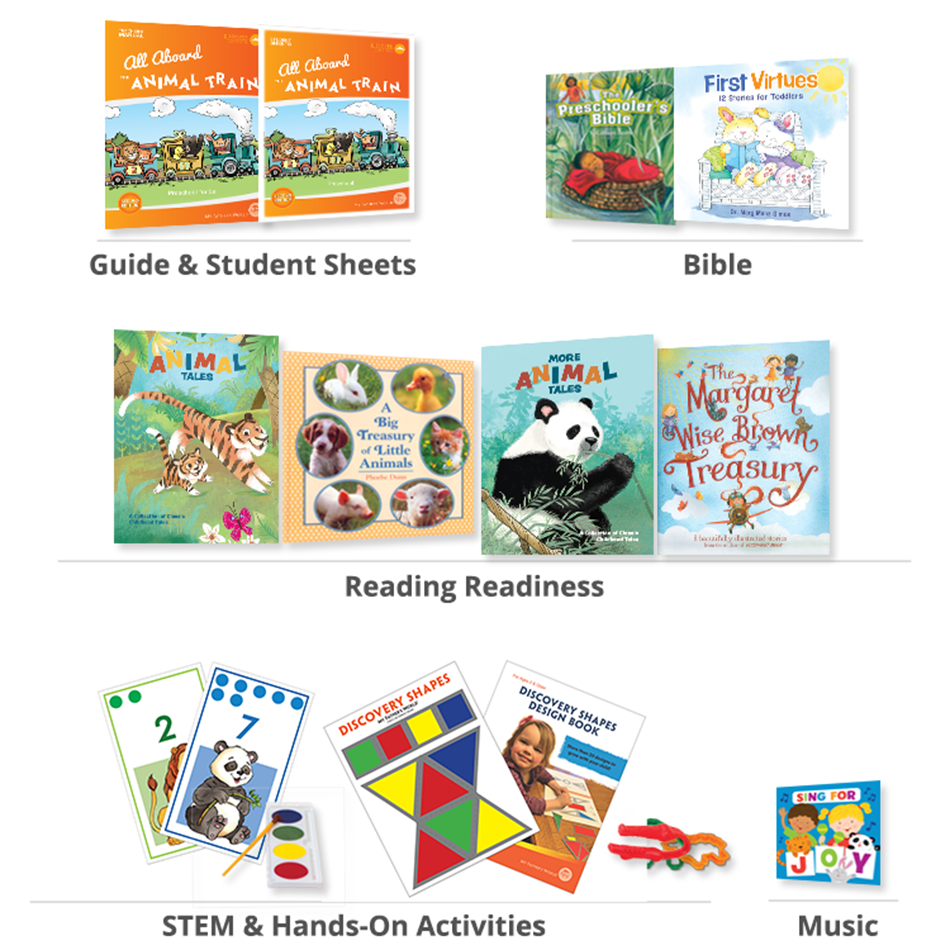 Age 4
Voyage of Discovery
Full year Pre-K curriculum with engaging hands-on activities.
Pre-planned and easy-to-teach activities with a biblical focus on character development.
Children gain academic readiness to prepare for kindergarten.
Reading readiness, math, science, social studies, art, music, motor skills, creative thinking, and imaginative play.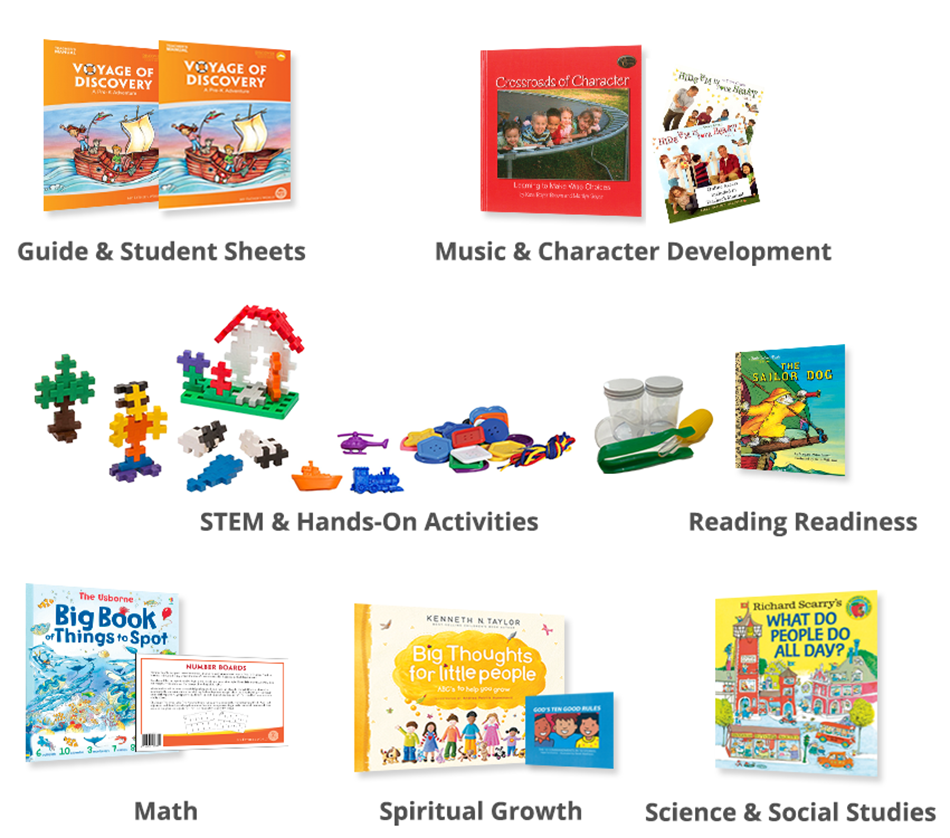 Age 5
God's Creation from A to Z
Full year kindergarten curriculum with engaging hands-on activities.
Includes all subjects.
Hands-on, easy-to-teach thematic units (one letter each week) focus on the wonders of God's creation.
Includes units for Christmas and Fruit of the Spirit.
Develops all necessary skills to prepare for 1st grade.